The newlywed husband of media celebrity Bridget Otoo, Evans Ago Tetteh, is a well-known and seasoned Freemason.
According to rumors, Evans Ago Tetteh is a member of the clandestine and restricted Freemasons brotherhood, which is regarded as a hidden society.
It is clear from looking through his many social media sites that he takes tremendous pride in being a Freemason.
Evans Ago Tetteh routinely posts selfies on Twitter that show him accessorized with jewelry and masonic robes.
Evans Ago Tetteh actually gives the general public the most recent information on some of the humanitarian initiatives undertaken by the Ghanaian Freemason organization.
Evans Ago Tetteh would wish a prominent Freemason a happy birthday on each occasion the individual had a birthday.
The person's best interests were taken into consideration when doing this.
Here are a few of his posts about Freemasonry: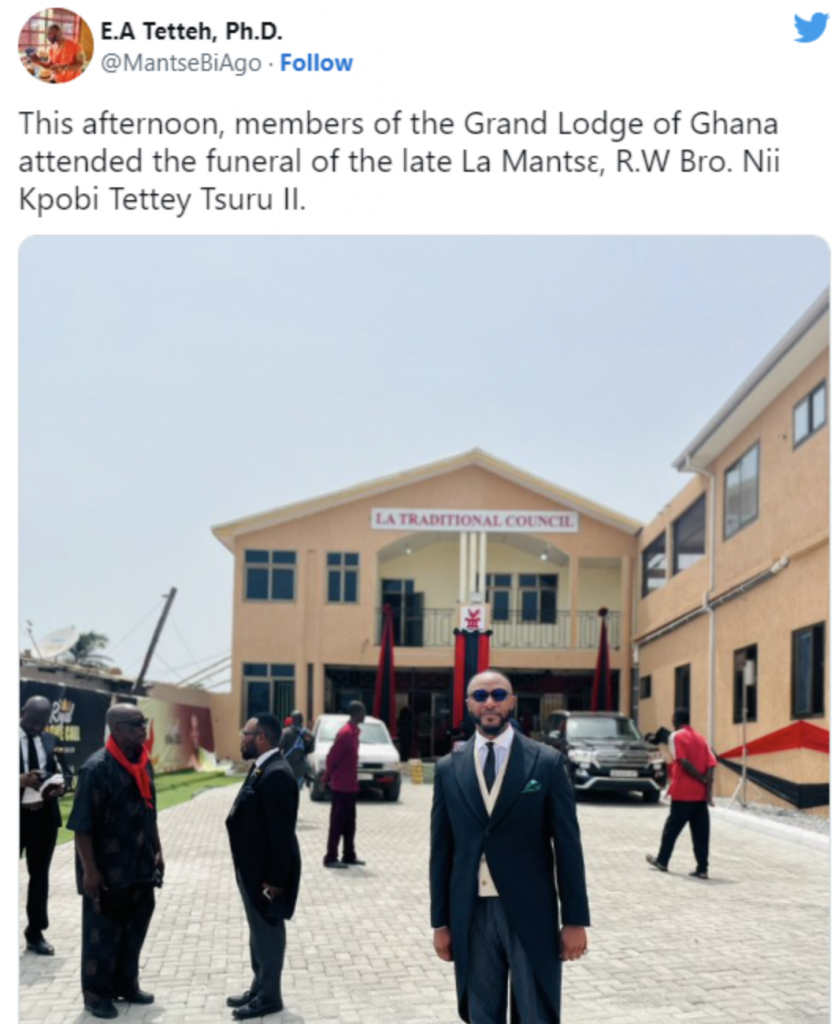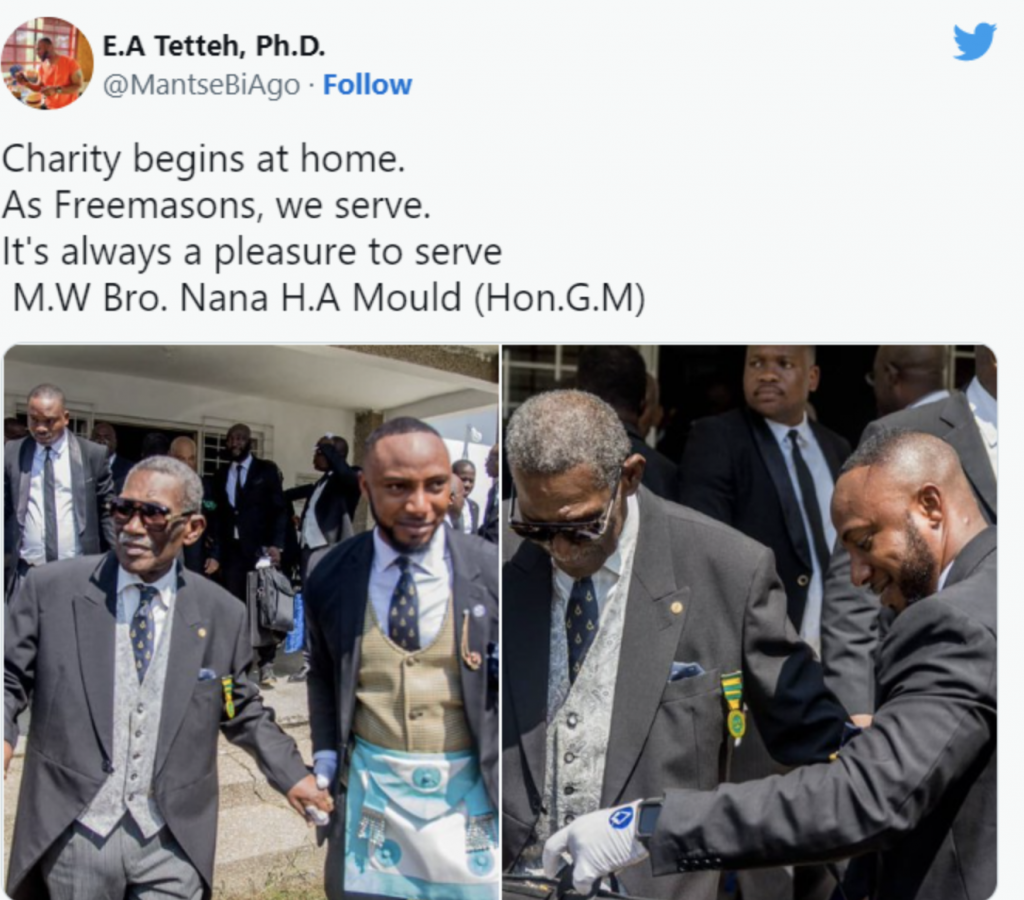 Source: www.ghnewslive.com