As Nigerians are denied visas to Dubai, Bobrisky cries after paying N6 million to take pictures in Dubai.
In response to Nigerians being denied visas to Dubai, crossdresser Bobrisky has cried after spending N6M on a 4-day trip to the city for the sole purpose of taking birthday photos.
READ ALSO: Video Of Muslim Clerics Praying At Bobrisky's Housewarming Surfaces
Due to the security concerns in Nigeria, several nations, like Dubai, have taken precautions to safeguard themselves by temporarily prohibiting Nigerians from entering their country. This appears to have interfered with Bobrisky's intentions to travel to Dubai for his birthday.
Bobrisky claimed that he had only intended to travel to Dubai to snap pictures for his birthday. However, now that they have been denied entry, he is concerned about what will happen to his massive N6M flight ticket.
To dispel any skepticism, Bobrisky also posted images of his payment, alleging that he is one of the low-key ashawo that men pamper handsomely and for whom they spend N6M for an airline ticket to Dubai.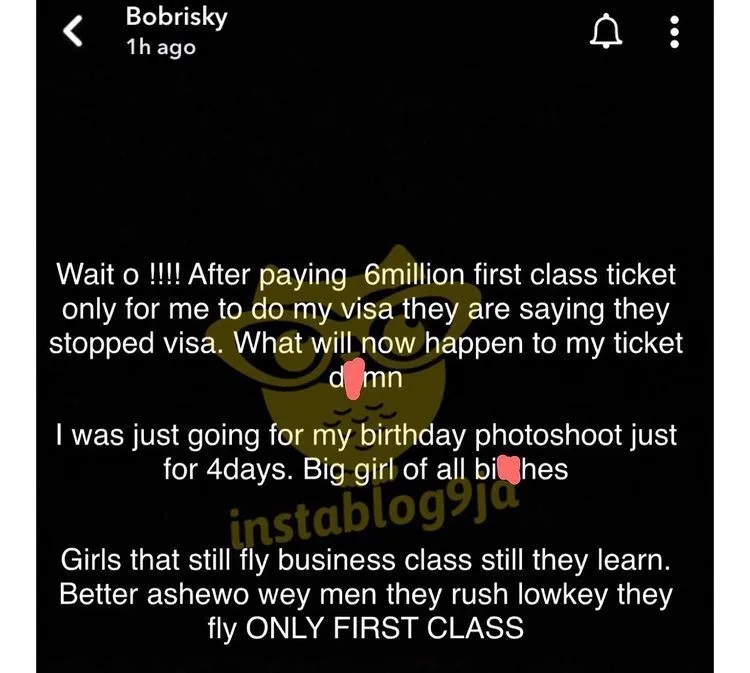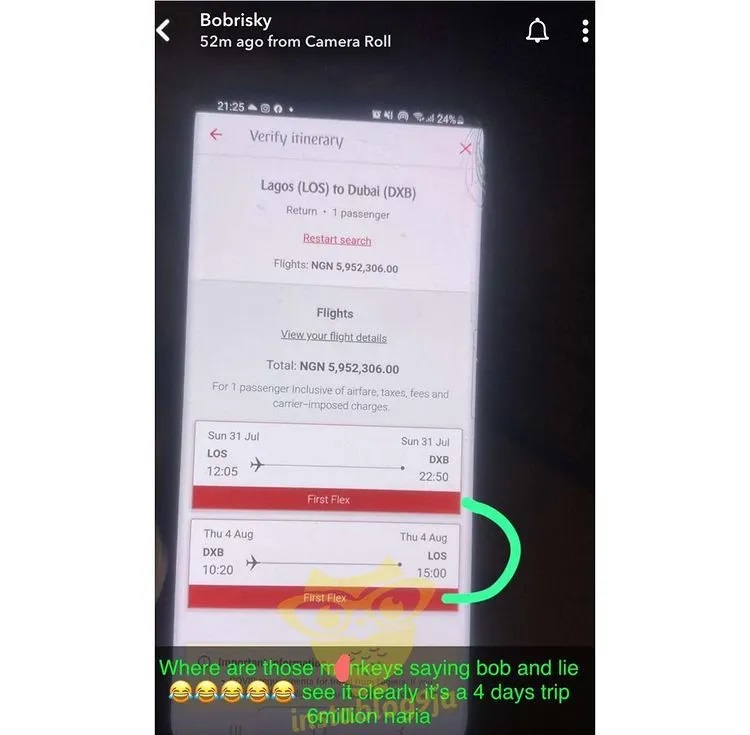 Source: www.ghnewslive.com