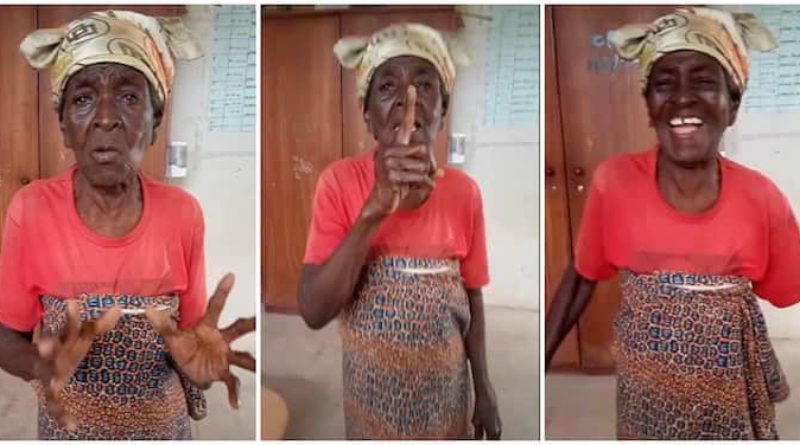 Ama Asantewaa, Ghanaian woman, claiming to be 101 years old
Ama Asantewaa, an elderly Ghanaian woman who claims to be 101 years old, has recently captivated people on social media after a video of herself leaked online.
Ama stated in a post seen by Ghnewslive.com on the TikTok timeline of @oboydani that she is the oldest in her community and that even at her age, she can bring up firewood from the field by herself.
Sharing more about her youthful days, Asantewaa recounted that she was very beautiful as a young girl, and there was a time when the family of the man she was married to could not have enough of her beauty. The elderly woman mentioned that she believes she is very blessed to still be in good health at her age.
Asantewaa shared more about herself in the video linked below;
SOURCE: www.ghnewslive.com