Tendentious comedienne, Afia Schwarzenegger, has been yet again savaged following her recent flaunt of body enhancing features, as she showed off her recently upgraded teeth.
Afia Schwarzenegger visited Turkey not too long ago, for numerous medical procedures on her body.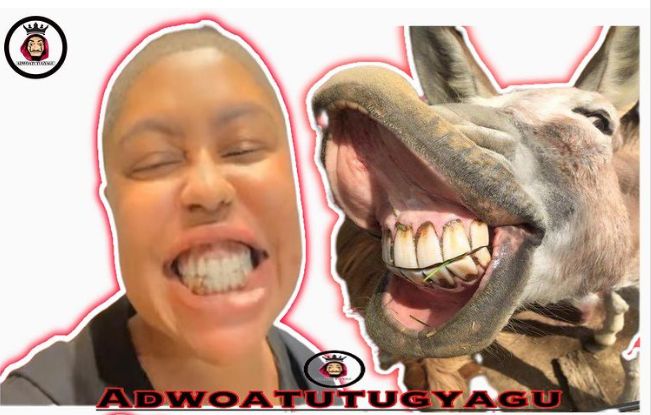 She had a hair transplant, and probably underwent some tummy tuck and body upgrade and furthermore, had some extra work done on her teeth.
Schwarzenegger shared some unpleasant videos displaying those upgraded teeth.
Cybersurfers were uncomfortable with the videos and criticized her profusely for her indiscretions.
As indicated by responses on the internet, her teeth looks just like that of a donkey's, and photographs were displayed to show the close resemblance between her teeth and that of the creature's.
Look at the photograph underneath…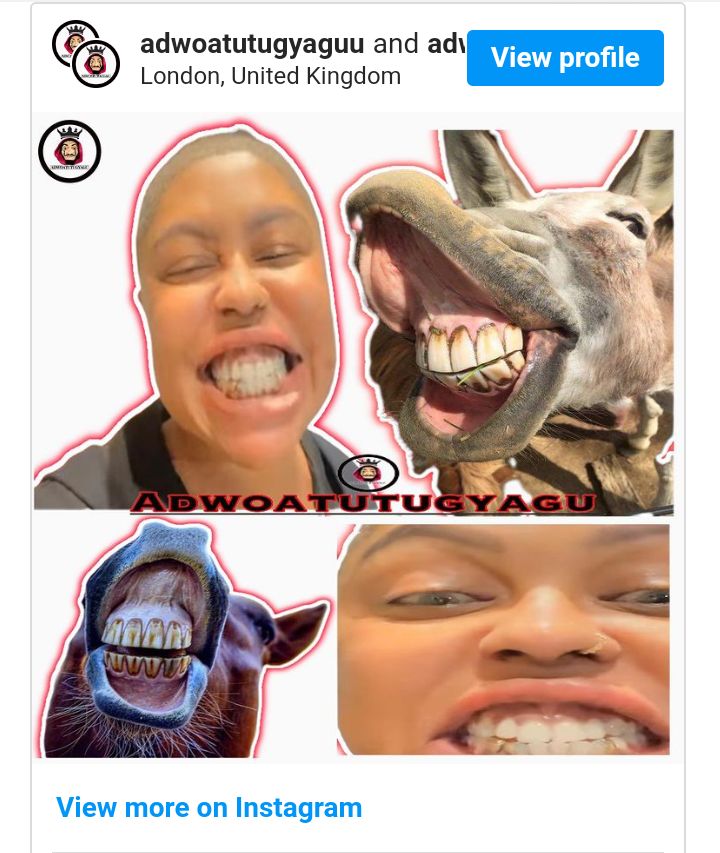 In response, fans totally agreed with the comparison made between the celebrity and the animal.
"Eiiiiii the resemblance 😂😂😂😂😂 perfect match," a netizen stated.
Another netizen added, "Eiiiiiiiiiiiiiii look at human being paa meanwhile nano ya,"