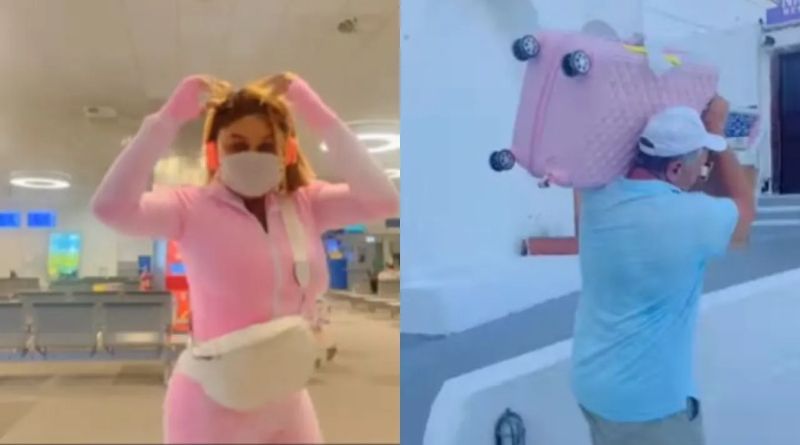 Controversial After trending on social media for weeks due to a battle with Delay, Afia Schwarzenegger is stirring up controversy once more.
Afia Schwarzenegger is causing issues on social media even though she appears to be in Greece. In a brand-new video, Afia flaunted a white man carrying her purse.
According to Afia, she is using a whiteman as her servant but her detractors sit on social media and hate on her.
READ ALSO: WATCH Video Of Afia Schwarzenegger Behind Counter Back & Begging Police Officers To Take It Easy On Her
Following the video, Afia is being blasted heavily for acting uncivilised and calling her helper her servant.
Some social media users have disclosed that the whiteman is a cab driver who offered to help Afia Schwarzenegger but she to film the whole process because she is a braggart.
Fans are currently roasting Afia Schwarzenegger for posting such an awful video just to tease her critics!
@ Akorfa_Snow wrote: 'So because she asked the taxi driver to help with her bags smh'
@kay_woffintong also wrote: 'Nkurasesem….that's their job. Similar to kayayo in the market..it doesn't mean they're slaves. '
Mijay2021 also wrote: 'So in her head, obroni 3sum no, eeeeiii bibinii b3y33 de3n w) wiase'
Watch the video below;
SOURCE: www.ghnewslive.com