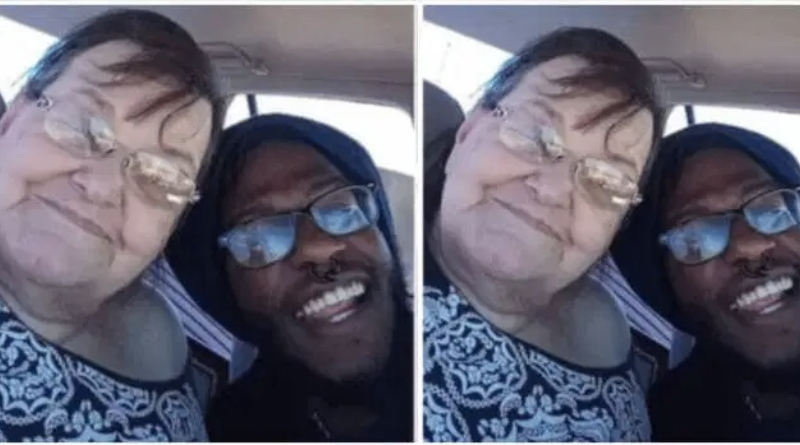 One 27-year-old Guy man gained notoriety for flaunting his Oyibo or Whitewoman girlfriend, who is 74 years old.
Devaughn Aubrey, who was 27 at the time, claims that he met Kathi Jenkins, the love of his life, in 2021 while using an adult hookup website and that the two have been actively courting each other ever since.
His beloved Jenkins is 74 years old and has four children, thirteen grandchildren, and 36 great-grandchildren.
Devaughn told the press that Jenkins is the only person who has ever made him feel loved and that this was a major factor in his decision to fall in love with her.
According to what he supposedly stated,
"I can now say I feel loved because of her. She's delicious, and her sweetness makes me wonder if I don't really belong on this planet after all.
"Even if you think you know the punchline to one of her jokes, she always manages to throw you off. It's easy for her to make something seem sleazy when it isn't.
"She has an amazing voice and she's familiar with a lot of the classic tunes that I associate with my grandmother's tastes in music and performers.
"She has a great figure, from her adorable tiny toes that wiggle to her large squishy thighs to her wide jiggly hips that cause her so much pain to her strange belly button that I love to play with. Her eyes are the most beautiful, charming, and welcoming set I've ever seen.
People on social media are presently criticizing Devaughn very negatively for being in a relationship with a woman who is old enough to be his grandma.
A large portion of the population agrees that he is just interested in the elderly woman's wealth and not her affection.
Below are some of the hilarious comments from netizens;
Shantel Derby – N who said he is in love? If he is in love truly we have plenty 74yrs old women plenty in Ghana, why he didn't choose some of them? mteeeeew
Telly Irene Maaya – You will be falling in love with white granny n be accusing African granny of witchcraft. Can u imagine
Agada Akogwu – Poverty can make a man commit any kind of crime. This is a crime against ancestors for falling in love with a woman older than one's mother.
Addo Harun – So you ignored our Granny in Gomoa Gyeman for this one, hmmm no problem poverty is indeed a disease.
SOURCE: www.ghnewslive.com