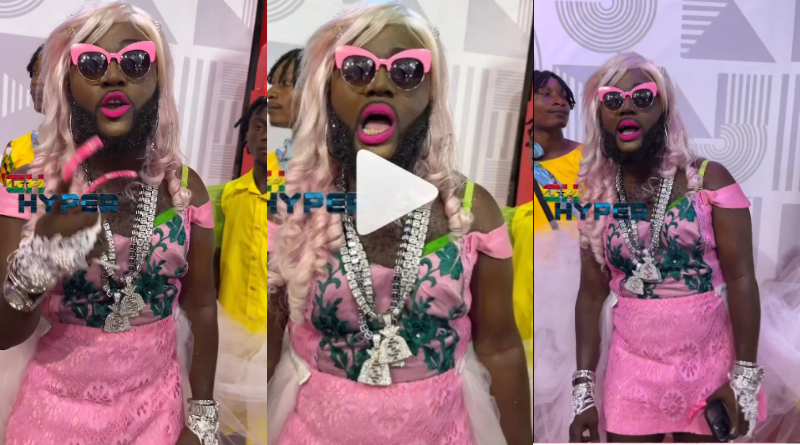 DJ Azonto took all the attention on the night of the just-ended #24thVGMA
It was Ghana's largest night of music and entertainment, as DJ Azonto dazzled showgoers with his attire for the evening.
King Mark Kwesi Arthur, a Ghanaian Disc Jockey known professionally as DJ Azonto, was voted the best dressed at this year's Vodafone Ghana Music Awards.
King Mark dressed up with a pink outfit, pink nails, and pink hair. He could have passed for a girl if it hadn't been for his big hairy chest.
Although most people took his look for the Vodafone Ghana Music Awards, VGMA last night as a comic relief, some are of the view that, he's gay. Those with the view that DJ Azonto is gay claim his appearance last night was his way of coming out publicly about his sexuality.
Check out a video of Ghana's latest crossdresser, DJ Azonto below.