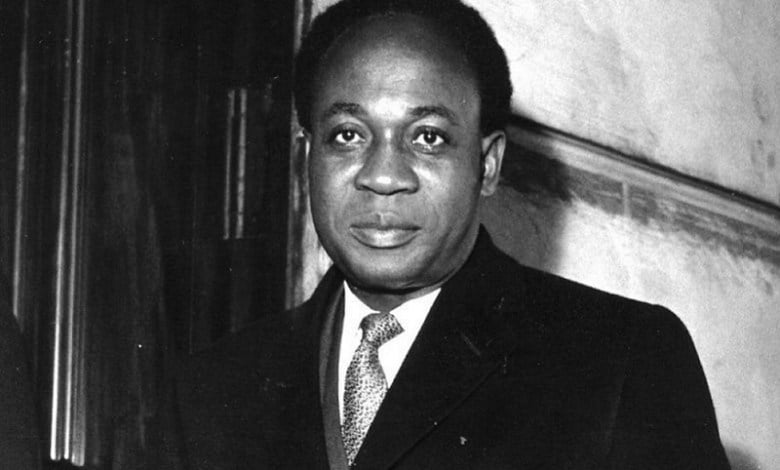 Recently Ghanaian 's marked the 112th birthday of its first president, Dr. Kwame Nkrumah on September 21, 2021 and many people wished him happy birthday though he is not alive.
Dr. Kwame Nkrumah Memorial Day is a day set aside to reflect or remember the life and times Nkrumah spent on this earth. He was a great and inspiring leader, He led Ghana to independence in the year 1957.
Several historians made it know that Dr. Kwame Nkrumah was born to a man called Kofi Ngonloma who belonged to the Asona Clan, his mother was Elizabeth Nyanibah of the Anona Clan at Nkroful in the Western Region of Ghana.
He was the advocate for a united African state and the total liberation of the African continent from imperialism and western dependency. Dr. Kwame Nkrumah was also one of the founding fathers of the Organization of African Unity (OAU), now known as the African Union (AU).
Dr. Kwame Nkrumah was enjoying his presidency and he was overthrown through a coup on February 24, 1966, by the military with western backing while on a state visit to China and North Vietnam.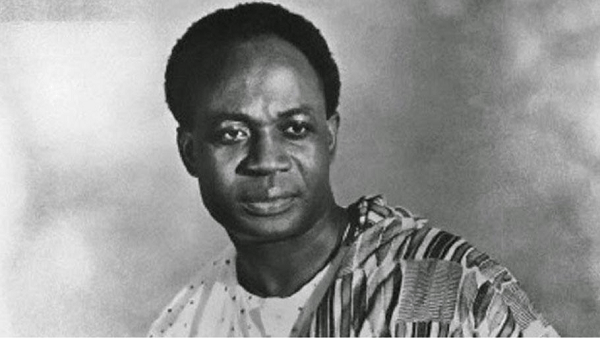 It was reported that he died battling a disease called prostate cancer with no family member by his side after months of failing health following the mysterious death of his cook in Conakry, Guinea, where he was exiled.
Soo many things have been written about the man who led Ghana to independence, there are many facts about him from his private to his public life. However, there are some certain facts about him that are hardly or not known by many Ghanaians.
One of the facts we are talking about is the details he provided when he was applying to undertake a Ph.D. in Anthropology at the London School of Economics (LSE) in 1945, and this makes for a very interesting case.
It is also known that the Ghanaian hero was born Francis Nwia Kofi Ngonloma, he changed his name to Kwame Nkrumah in 1945 in the U.K., preferring Kwame since he was born on a Saturday as a Ghanaian.
On the LSE form, the name he provided was Francis Nwia-Kofi Nkrumah. His date of birth has also been a topic of discussion for a long time, but Ghanaians know of September 21, 1909, and it is officially accepted. But on the LSE application form, he wrote his date of birth as September 12, 1912, before changing it to September 21, 1912.
Not long ago, a Ghanaian politician and oral historian called Joshua Attoh Quarshie claimed that Nkrumah was never a Ghanaian but a Liberian born. He insisted that Kwame Nkrumah was born to a Liberian father known as Kofi Nwia.
Though the name 'Nyaniba' is in soo many history books as the mother of Dr. Kwame Nkrumah, Joshua Attoh Quarhie on the other hand argued that Nkrumah's mother is not known and he made it clear in an interview with Ghanaian media, Citi TV in October 2019. According to Joshua Attoh Quarshie, Nyaniba only adopted Nkrumah when he came to Ghana from abroad.
"Nkrumah is a Liberian; Nkrumah is not a Ghanaian. Nkrumah's name is Nwia. Francis Nwia. That was Nkrumah's name

Quarshie said.
"Go and read when he went to Liberia, the welcome address. Tubman [William Tubman, former Liberian president] said 'welcome to your fatherland'."
"No one knows his [Nkrumah's] mother. Nyaniba was a barren woman who had no child and they used to carry some sticks at the back…"

he alleged.
Joshua Attoh Quarshie, a member of the New Patriotic Party (NPP) passed away this January, during the interview in 2019, he also claimed that Nkrumah only had artificial cousins like Obed Andoh, Ayeh Kumi, and others. He went on to mention that Catholic missionaries in the then Gold Coast ( which is now Ghana) had to look for Nyaniba to care for Nkrumah when he came to Ghana from abroad.
Dr. Kwame Nkrumah, whose legacy like many great men or heroes is not uncontested, spent his childhood living in the village before attending an elementary school run by a Catholic mission at Half Assini, where he performed incredibly well academically. Nkrumah later trained as a teacher at the Government Training College (which would become Achimota School) in the Gold Coast's capital, Accra, where he met the Columbia-educated deputy headmaster Kwegyir Aggrey, who highlighted the ideas of Pan-Africanists, Marcus Garvey and W. E. B. Du Bois.
See Also >>> See The Man Who Is Really Producing Automobiles Like What Katanka Does In Ghana
Watch the interview below
Subscribe to our Youtube channel to see more videos about Dr. Kwame Nkrumah >>>> click here and subscribe
https://www.youtube.com/channel/UC7w_d7Ug-1lUgc1idX0wjDw