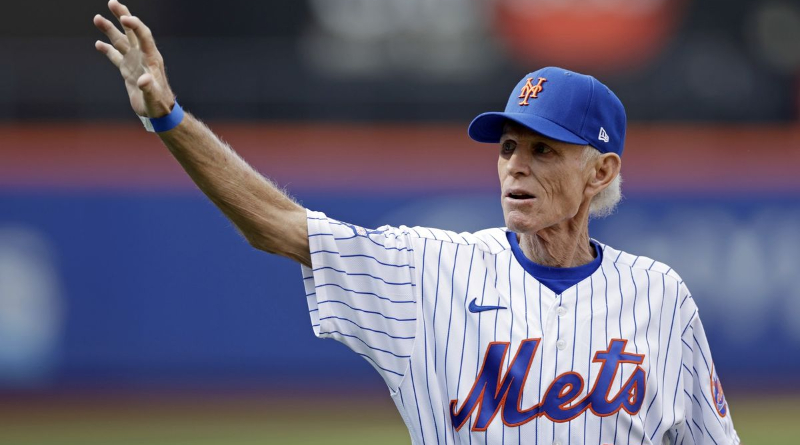 Who Is John Stearns?
John Stearns (August 21, 1951 – September 15, 2022), nicknamed "Bad Dude," was an American professional baseball catcher and coach who played for the New York Mets from 1975 to 1984 after appearing in one game for the Philadelphia Phillies in 1974.
READ ALSO: John Boyega Biography: Early life & Career
Stearns was a two-sport standout in college and was drafted in both the Major League Baseball and the National Football League drafts. He was a four-time MLB All-Star who was plagued by injuries in the latter stages of his career. Stearns worked as a coach for the New York Yankees, Baltimore Orioles, and New York Mets of Major League Baseball, as well as in Minor League Baseball, after retiring as a player.
Early life
Stearns attended Thomas Jefferson High School in Denver, Colorado. He played three sports in high school, winning state championships in baseball and basketball. The Oakland Athletics selected Stearns in the 13th round of the 1969 Major League Baseball draft at 17 years old, but he chose to attend the University of Colorado at Boulder instead.
Stearns became a two-sport star for the Colorado Buffaloes, playing both baseball and football. He earned the nickname "Bad Dude" for his "reputation of being a cocky, arrogant player". Playing as safety and also the team's punter, his 16 career interceptions remain the Colorado record as of 2017.
He was drafted as a defensive back by the Buffalo Bills in the 17th round of the 1973 NFL Draft. The Philadelphia Phillies selected Stearns in the first round, with the second overall pick in the 1973 Major League Baseball draft, and he chose to turn professional in baseball.
John Stearns Cause of death
On September 15th, 2022, John Stearns died at the age of 71. His cause of death has not yet been determined, but he was diagnosed with cancer earlier this year.
SOURCE: www.ghnewslive.com