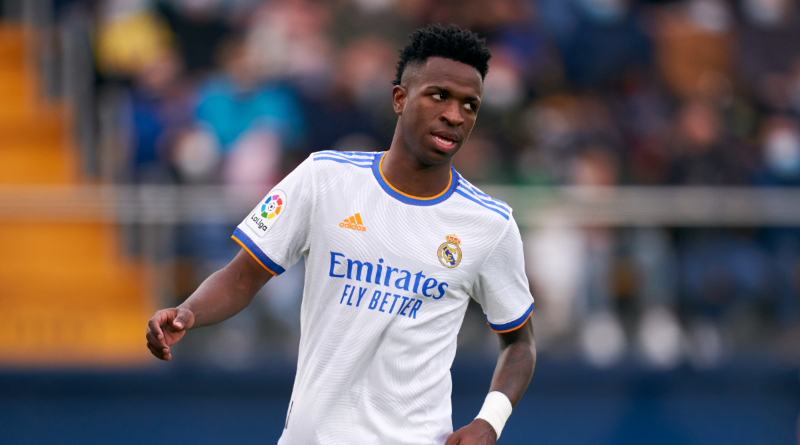 Santiago Solari impressed with Vinicius Junior's ability to win over Real Madrid fans
Santiago Solari who was an interim manager for the Los Blancos has expressed pride in Vinicius Junior for being able to win fans over.
Vinicius Junior who struggled at the early stages of his young Madrid career was always up for scrutiny from the fans.
At a point, Benzema was even caught on camera telling his teammates not to pass the ball to Vini Jnr.
Solari had these words to say about Vinicius junior ahead of his club Club America's pre-season game against Real Madrid
"There is a point of pride for the player in which you think that if you had a 0.5 or one per cent of merit," Solari told Marca. "But the great merit, as with Valverde, [Sergio] Reguilon, Llorente, they belong to the club, its recruitment departments, the facilities it gives to players.
"The other great merit is from the footballers. If there is a bit of me in what Vinicius has achieved, in how he breaks down the door and wins people's hearts, he is wonderful, very beautiful.
"The objective of the coach should not be to seek to be right, but to work and do the best possible for an institution at the specific moment in which it is his turn. Real Madrid always makes their way. We have 14 Champions Leagues, and we are always on our way to the next one."
Ahead of their match, Solari also reserved praise for Ancelotti, describing him as a man of "great" wisdom.
"With Ancelotti I would only listen," he said. "I don't know him very well, I've greeted him once, probably when I was with the youth ranks and he was with the first team.
"I have a lot of personal sympathy for him and he is a man of great wisdom. I would love to listen to him."
ALSO READ: Antonio Rudiger discloses that he was rooting for Real Madrid to beat Liverpool
Follow AyeyiBruce on Facebook for more updates