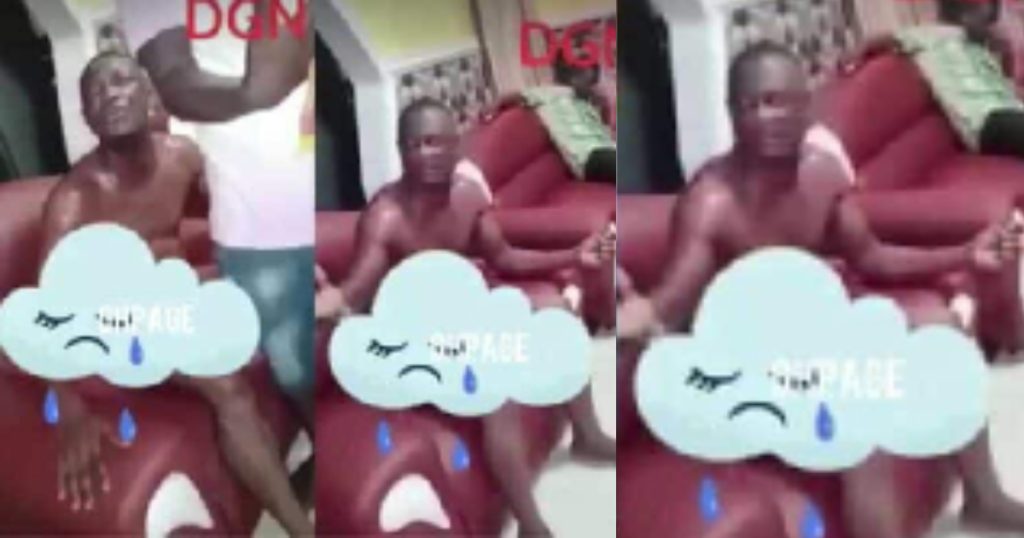 A Ghanaian husband described how he found his pastor chopping his wife in the middle of their marital house.
The story of a man who caught his pastor chopping his wife has taken over the internet, the unidentified priest was caught in the act while perspiring heavily as if he were participating in an Olympic marathon.
The man said that his wife believed he had departed for the airport because he was going to India for business purposes.
READ ALSO: Teacher Brings Big Live Cow To Classroom To Teach Its Parts [Video]
However, while he was leaving for home to pick up something, he suddenly heard an odd noise.
He claimed that he first heard the preacher instructing his wife to stop talking as he was into her V with his bulky, towering anaconda joystick.
He hastily went to the bedroom where he discovered the preacher wheelbarrow-style slicing his wife.
Meanwhile, the husband claims he chopped his wife 6 times before leaving home that fateful day hence he was shocked to see her sleeping with another man despite the earlier 6-hot rounds.
SOURCE: www.Ghnewslive.com