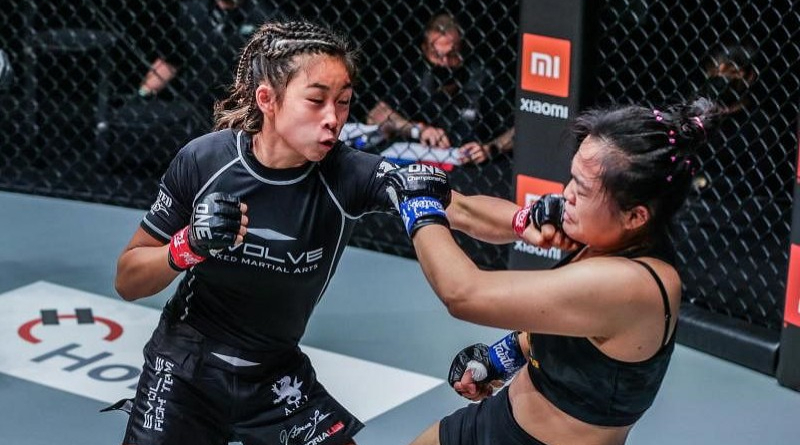 Victoria Lee Siblings: The popular Victoria Lee was born into this world by Ken and Jewelz Lee in Waipahu, Hawaii on May 17, 2004. She was a promising, and fast-rising phenom in mixed martial arts (MMA).
Victoria Lee, during her career signed with ONE Championship in 2020 at the age of 16, and earned back-to-back gold medals at the Hawaiian Pankration Junior World Championship in 2019 and 2020.
In February 2021, Victoria Lee made her professional debut and defeated Sunisa Srisan through submission. At the age of 18, Victoria Lee passed away on Monday, December 26, 2022.
Announcing her demise, her elder sister, Angela Lee wrote via her page on Instagram;
"On December 26, 2022, our family experienced something no family should ever have to go through…It is incredibly difficult to say this…Our Victoria passed away. She has gone too soon and our family has been completely devastated since then. We miss her. More than anything in this world. Our family will never be the same. Life will never be the same.
"Victoria was the most beautiful soul who ever lived. She was the best little sister in the world. The best daughter, the best granddaughter and the best godma/aunty to Ava and Alia. We miss you so much sis. More than you could ever realize. We're all broken. Because a piece of you was in each of us and when you left, those pieces were ripped out of us. We will never be the same.
"Each and every little thing makes me think of you. From the sun rays, to the sunset. You taught us to see the beauty in the simple things. You were our bright light. Our sunshine. And that will never change. You were perfect in every way. The best person I knew. The most beautiful girl, inside and out. We love you Victoria. I love you Sprout. Until the end of time."
Victoria Lee Siblings
Victoria Lee had two additional siblings growing up. She is Christian Lee's and Angela Lee's younger sister.
They are all three mixed martial artists. Christian currently holds both the lightweight and welterweight belts in ONE, having won both competitions last year.
Since gaining the title in 2016, Angela has successfully defended it five times. She is now the ONE Women's Atomweight champion.