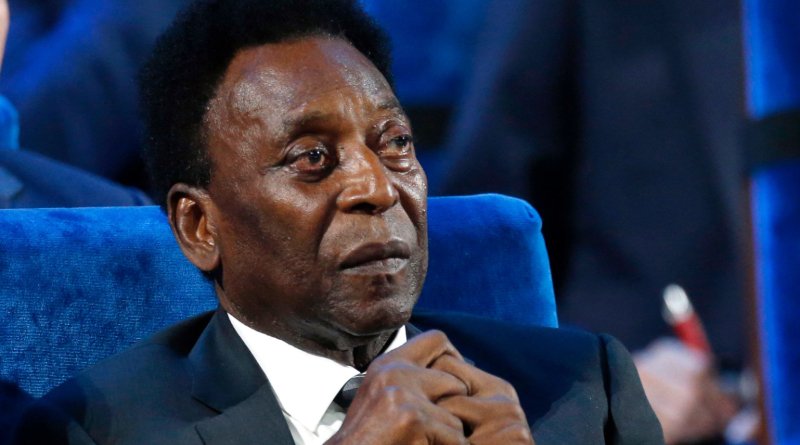 Tribute to Football and Brazilian Legend Pele
Edison Arantes do Nasciment ,known as Pele was born on 23rd October 1940 in Três Corações, Brazil. Pelé usually played as a forward or as an attacking midfielder on the football pitch and preferred his right foot.
Pelé is widely considered to be the best football player of his time and of all times. He has won three FIFA World Cups and was named the FIFA co-Player of the Century in 1999.There he intermittently attended school and performed odd jobs until, while still an adolescent, he began to play for the local youth soccer team. It was at this time that he acquired the nickname "Pelé," by which he is now known throughout the world. At 15, Pelé was transferred to Santos, a team in the much larger port city.
Pelé would play for Santos for 18 years, and he would forever become associated with its white number 10 shirt, along with the yellow shirt of the Brazilian national team. During the years that Pelé played at Santos, the club team won numerous state and national championships in Brazil, and in 1962 and 1963 won two world club championships.
Pele was named after the inventor and world-famous scientist Thomas Edison, though his parents removed the i.
The name which is chanted by many was acquired by him when he was. a child was teased by this nickname because he mispronounced the name of a goalkeeper 'Bile' once. He used to dislike this name very much.
At the time of his retirement in 1977, Pelé had amassed a series of seemingly unbreakable records.
He had racked up a total of 1,283 goals in 1,363 matches, making him the top scorer in Brazilian national team history and FIFA history. Pele has been undergoing regular chemotherapy treatments since being diagnosed with colon cancer last year.He had surgery to remove the tumor in September 2021, spending a month in the hospital.
Considered by many the greatest footballer of all time, Edson Arantes do Nascimento — Pele's real name — has suffered from increasingly fragile health in recent years.