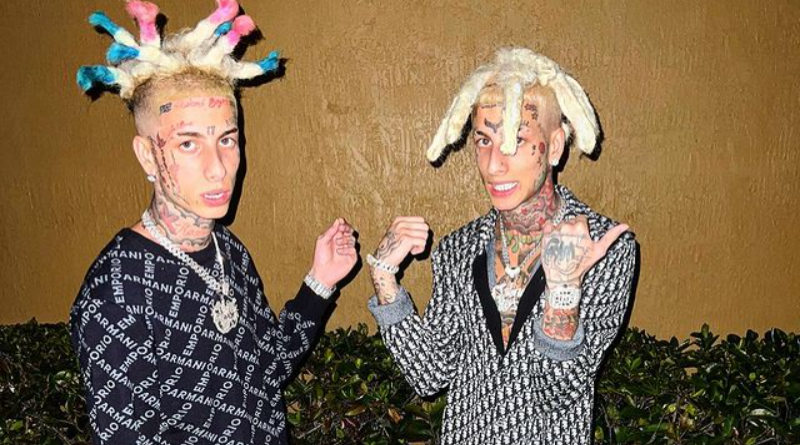 About 'The Island Boys'
The Island Boys are an American hip hop duo who rose to prominence through the video sharing website TikTok. The South Florida-based duo consists of twin rappers Kodiyakredd (Franky Venegas) and Flyysoulja (Alex Venegas). The success of their song "I'm an Island Boy" propelled the trio to fame.
The Island Boys Are Always Disputed With Other Influencers
Franky (rap name: KodiyakRedd) and Alex (rap name: Flyysouljah) Venegas enthralled TikTok in 2021 with a clip of them singing poolside. "Island Boys," the name of the tune they were performing, suddenly became the duo's identity.
While their vocals were lacking, their words were catchy. As a result, they received a great deal of attention on the site. However, recent news about Franky and Alex has not been all that favorable. Continue reading to find out what they've been up to.
The Island Boys have some major beef with Jake Paul and his brother, Logan.
The rap trio got into a fight with boxer and social media star Jake Paul and his brother, Logan Paul, in December 2021.
They originally disagreed with Logan, who had invited them to his IMPAULSIVE podcast. Logan's co-host George Janko appeared to insult the brothers during the recording when he suggested that they start investing their money in case their music career fails.
Franky and Alex did not like that advice and stormed out. As they left, Alex can be heard saying, "You know me from Island Boys, but you know I'm thugging, bro, right?"
Later that month, the brothers went to see Jake Paul (with whom they were still friendly) battle professional boxer Tyron Woodley in Tampa, Fla.
During the match, though, they allegedly flung their shoes and raised a commotion. They were eventually evicted. The Island Boys stated in a now-deleted TikTok video that this never happened.
Jake cut them off because of the incident, as well as the podcast turmoil.
Who are the Franky and Alex Venegas's parents?
Per Music in Minnesota, Franky and Alex's dad passed away when they were 6 years old. They were raised by a single mom. During a podcast episode of No Jumper, the brothers admitted that they acted out while growing up. "We was out of control," Alex said.
Both brothers have gotten in trouble for burglaries, robberies, and stealing cars. Franky also noted he had a few drug charges against him.
What's the net worth of the Island Boys?
Although they may not have a record deal, the Island Boys do have some money to their name. Various sources share conflicting numbers, but their combined net worth is estimated to be somewhere between $500,000 and $2 million. While it might not be as much as they hoped for, it just proves that you can still make a living off TikTok.
SOURCE: Ghnewslive.com