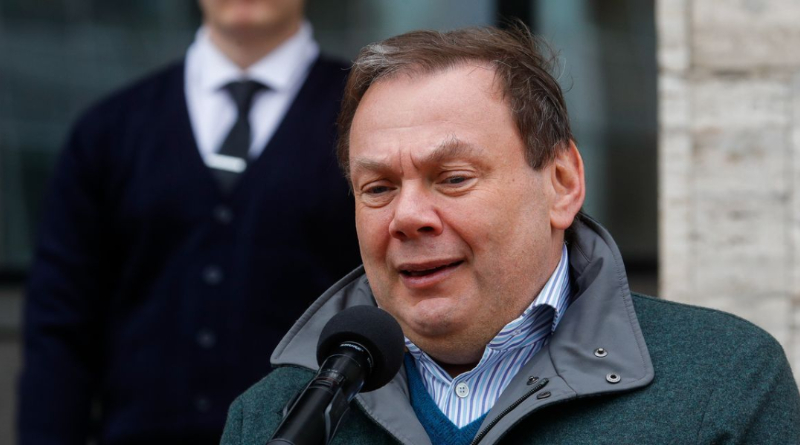 Russian billionaire Mikhail Fridman is one of many people facing economic penalties from the United Kingdom as a result of his ties to Russia and their invasion of Ukraine.
Russian Billionaire Mikhail Fridman is now offering a $1 billion transfer from his personal funds to Alfa Bank-Ukraine, a Ukrainian financial institution that he co-founded. However, the hefty offer is said to come with a rather clear catch.
According to individuals close to the suggestion, Fridman made it with the intention of having his penalties lifted. Such plans are said to be becoming more widespread as Russian oligarchs seek a quick and cheap method to evade the debilitating impact of these economic penalties and the confiscation of their assets.
Fridman, for his side, denies making the offer in the first place, while the British Foreign Office issued a short but terse statement implying that it would have done no good anyway: "Any sanctions avoidance is not tolerated in the United Kingdom."
Alfa Bank, on the other hand, is openly admitting they could use the money, and even reportedly sent a request for approval for the transfer to the Bank of Ukraine, but former Ukraine economy minister Roman Shpek says it wasn't intended to be any kind of quid-pro-quo arrangement between Fridman and Ukraine or the UK:
"For us, it's a really important economic project, and we would like to avoid any speculation that Fridman and his partners would like to invest $1 billion to Ukraine to receive something in another country. I don't see this as some speculation or game that in the future can help to avoid or lift sanctions. It's a completely different issue."
Shpek says the money would go towards infrastructure, healthcare, and food in the war-torn country.
While Fridman has not been sanctioned yet by the United States, the US Treasury Department has issued a crackdown on Alfa Bank, so the institution would also require US approval for any such transfer to take place.
SOURCE: www.ghnewslive.com