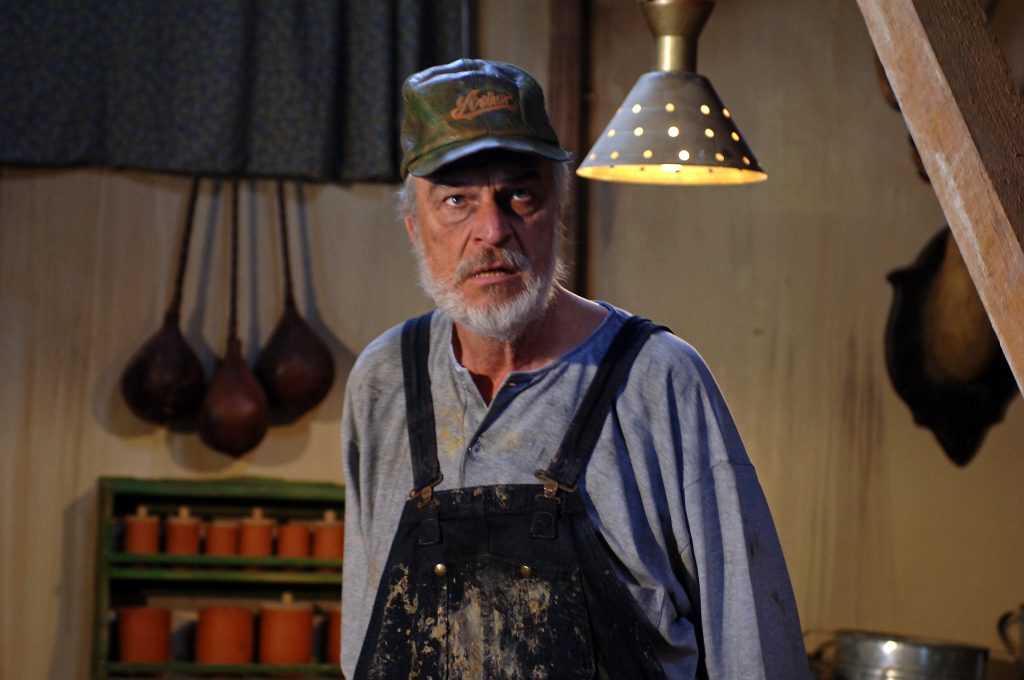 Who is Richard Moll?
An accomplished American actor, Richard Moll is arguably best known for playing Bull in the television series "Night Court." He is renowned for having a voice that is especially deep, which has led to his getting many voice jobs in movies and video games.
Richard Moll Age, childhood, family and education
Richard, who will be 77 years old in 2020, was born on January 13, 1943, in Pasadena, California, to parents Violet Anita Grill and Harry Findley Moll under the sign of the Capricorn. His mother was a nurse, while his father was a well-known lawyer from the city. He is a member of the white ethnicity and is an American.
Throughout his early years, Richard grew at an incredibly rapid rate. Richard was already 6 feet tall at the age of 12, although the typical 12-year-old kid is just 4.8 feet tall. He hasn't disclosed this information online, so it's unclear whether he had siblings or was an only child.
Regarding his education, after graduating from high school, Richard joined and graduated from the University of California, Berkeley, majoring in history and psychology. While in college, he was a member of the Kappa Alpha Order fraternity.
Richard Moll's early career and rise to prominence
After graduating in 1964, Richard worked as an assistant probation officer in Alameda County, but only lasted ten months. After that, he worked in ladies' hosiery as a stock manager in a San Francisco store – according to him, he thought he was in the wrong place.
In 1968 Richard moved to Hollywood, intending to make it big in the film industry, however, what followed was a decade of stops and starts. While trying to make ends meet, he took on odd jobs and occasional commercial roles, including playing a cannibal in the mid-'70s Hertz commercial with Don Adams of "Get Smart."
Richard's acting career took off in 1977, when he landed the role of Joseph Smith in the movie 'Brigham', then a supporting role in the TV movie 'The Jericho Mile', alongside Richard Lawson, Peter Strauss and Roger. E.Mosley.
He went on to work in minor roles in various films, including the adventure film "The Sword and the Sorcerer", before finally making his breakthrough. In 1984 Moll was cast in one of his notable roles, as Aristotle Nostradamus "Bull" Shannon to appear in the television comedy series "Night Court".
The series ran from 1984 to 1992; in 2013, when asked if he would like to reunite with the cast and shoot a new season of the show, his answer was a stark "no." He was quoted saying, "No way am I doing a reunion."
Richard enjoyed his success for the duration of this series, and it led to more notable roles. Richard was in his prime in the 80s and 90s with various roles such as "Getting By" as Boo, "Sidekicks" as Horn, and as the Dementor in the movie "Jingle All the Way", among other roles. , all of which led to his notoriety.
Other films he appeared in during this time include 'Out of this World', 'Loaded Weapon 1', 'Martin', 'Babylon 5', 'Sabrina The Teenage Witch' and 'Dr. .
Although Richard has appeared in various on-screen movies, the one he left his mark on was the TV series "Night Court", but as of 2000 he has starred in over 40 TV series and movies. However, none of these roles were notable in any way since they were all minor roles in B-production movies. They include "Scary Movie 2", "Cold Case", "Smallville", "Nightmare Man", a comedy horror, "Love at First Hiccup", a comedy film, "Sorority Party Massacre", a comedy horror, "Anger Management" and "Slay Belles", his last appearance in a film horror in 2018.
Richard Moll dubbing
Moll has contributed as a voice actor to numerous animated films and video games, including "Mighty Max", in which he played Norman. However, his best voice roles are Dent in "Batman: The Animated Series", Harvey in "Two-Face", and the Scorpion in "Spider-Man: The Animated Series". The first and third films aired on FOX in the early to mid-90s. Richard also lent his voice to various video games, including "The Incredible Hulk: Ultimate Destruction" and "Fallout."
Richard Moll Personal life, wife and children
Moll met and fell in love with Laura Class in 1988, and the couple married the same year.
** SNEAK PEEK! ** Actor Richard Moll (House, Night Court) was kind enough to sit down with us recently to discuss his…

Posted by Scream Factory on Friday February 7th, 2014
However, their romance was short-lived as they divorced after just four years in 1992. Soon after, Richard met another lady, Khrystyne Haje, but the relationship never materialized into marriage. and they broke up the same year.
He then dated Susan Brown for a year, introduced by her stepfather, the late Milton Berle, a comedian, and the couple married in 1993. They were blessed with two children, Chloe born in 1995 and Mason in 1996; the marriage lasted 12 years but in 2005 the couple called it quits and divorced.
Richard is also Cassandra and Morgan's stepfather. Richard was very fond of his stepfather, who died in March 2002. He says "I loved Milton and miss him more than I thought." After his divorce, there is no indication that Richard is entering into another relationship.
Moll resides in Los Angeles. He is an avid antique collector and his biggest goal is to keep improving his art.
Richard Moll net worth
After being in the acting industry for so long, Richard has amassed a good fortune. According to reliable sources, his net worth is estimated at $5 million as of 2020.