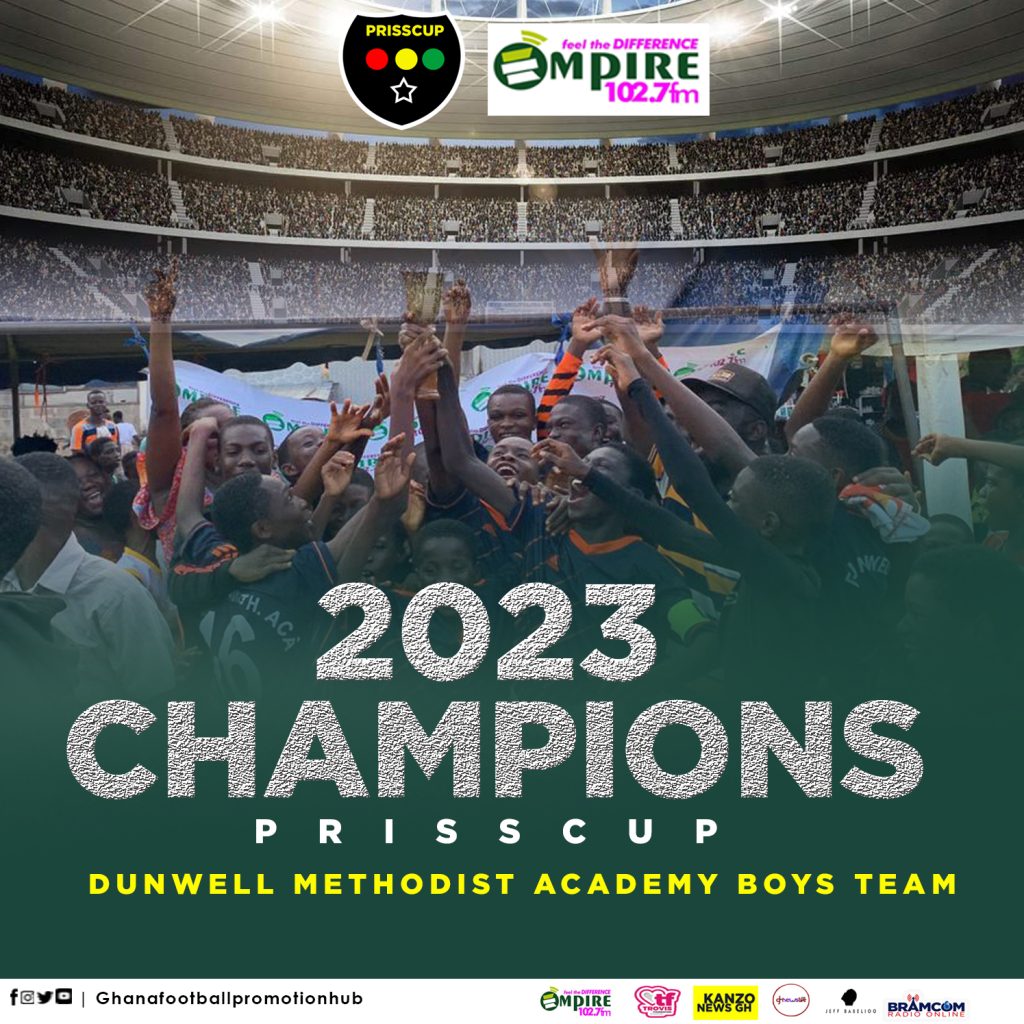 Ghana Football Promotion Hub is a talent discovery agency and are the organizers of Private Schools Super Cup [PRISSCUP]. They recently held their second edition of the football promotion tournament at the Effiakuma Astro Turf on Thursday and Friday, June 8 and 9, 2023 respectively.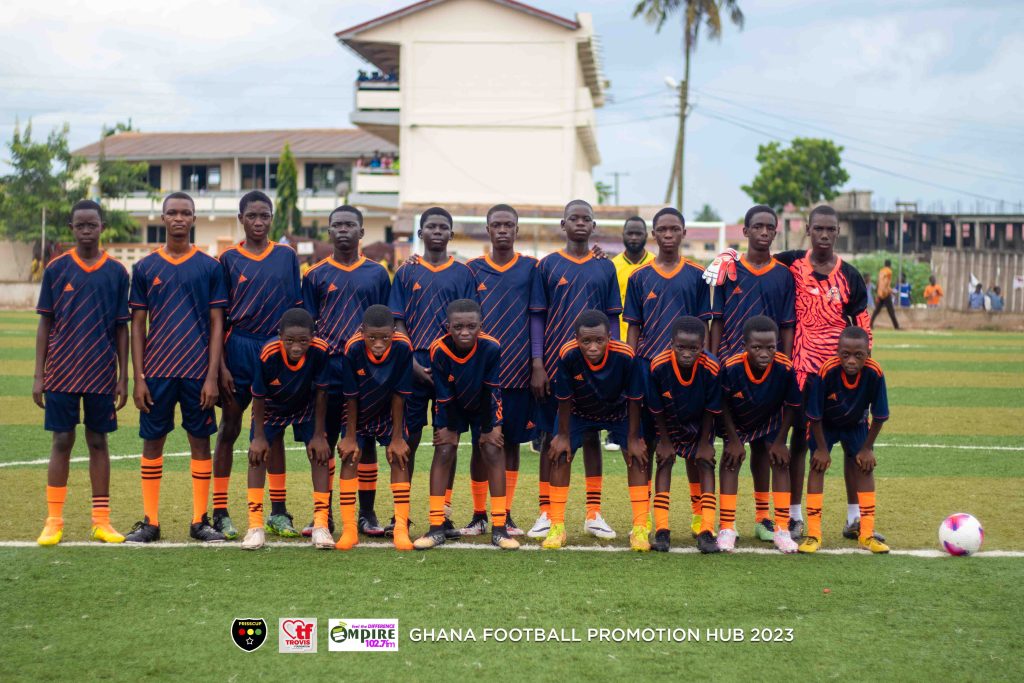 Seven private basic schools within Takoradi were invited and arranged to participate in the second edition of the football tournament. Invited schools were Royal Pearl International School, Gina International School, Baxford International School, Christ The King Methodist Preparatory School,Christian School Complex, Community School Kids and Dunwell Methodist Academy.
The event started with a beautiful opening ceremony which attracted a lot of spectators from around the environs of Effiakuma, a suburb of Takoradi. It was proudly partnered by Empire 102.7 FM and supported by Trovis Foundation, Ghana News Live, Kanzo News Gh, Bramcom Media Network and Kofi Annan Gh.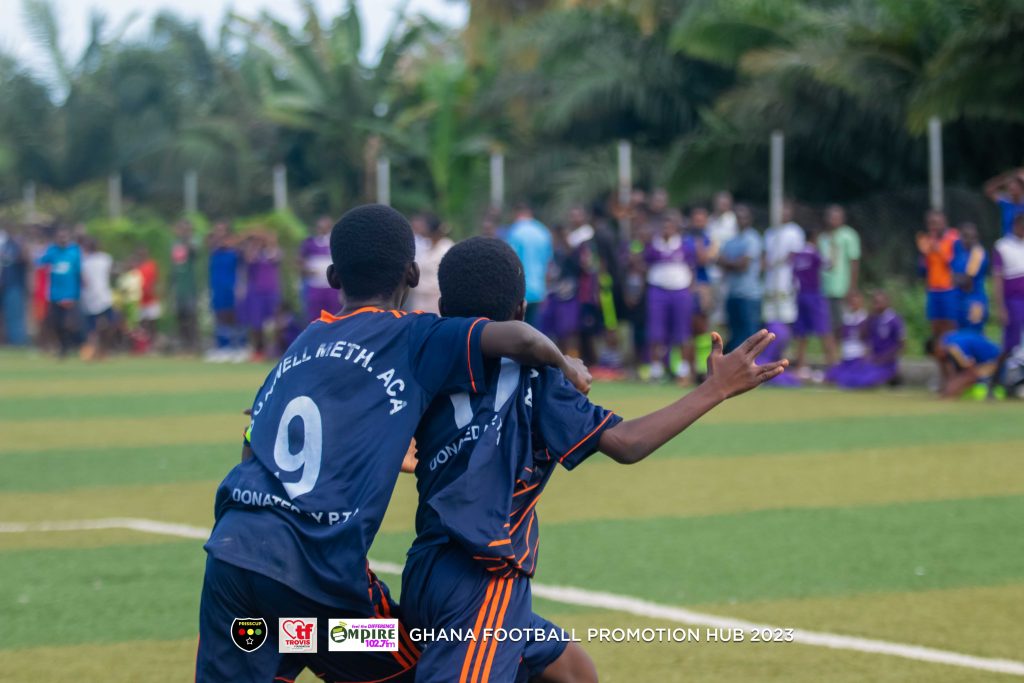 Dunwell Methodist Academy boy's team was placed in group B which had the likes of Christian School Complex, Royal Pearl International School and Baxford International School. They were able to rule out their fellow counterparts in their group with 6pts, thereby qualifying to the semi-finals.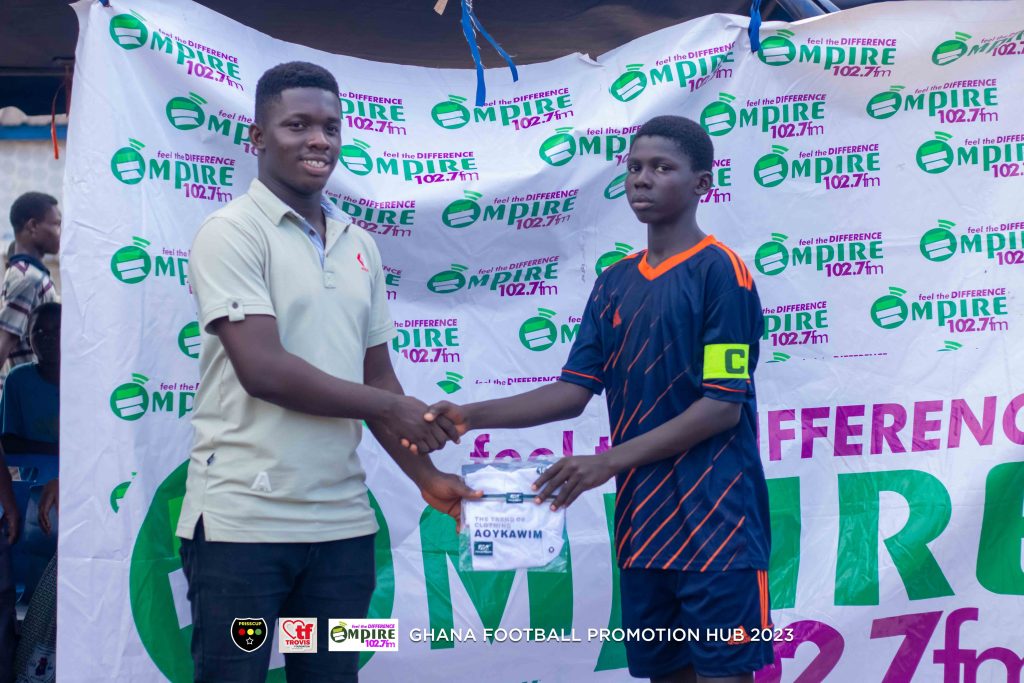 With the hardwork and teamwork, the boys were able to penetrate into the final stage of the competition after in a fierce battle with Christ The King Methodist Preparatory School.