Nii Addotey Gyata I, Rev. Obofour has flaunted a customized snake throne for his chiefdom.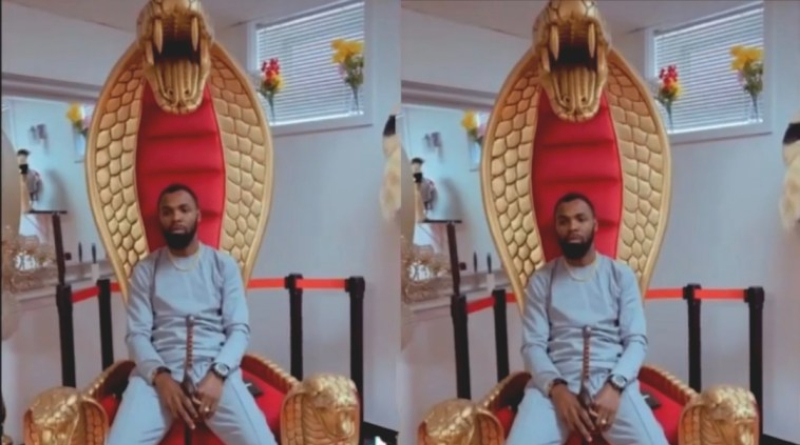 Nii Addotey Gyata I, Rev. Obofour has also taken over social media after flaunting a brand new acquired Snake Throne for his chiefdom.
It can be recalled that the man of God was enstooled as the Asante chief of Sempe by the Sempe Traditional Council for his contributions to development in Accra and this happened last year.
Rev. Obofour was officially given a stool name Nii Addotey Gyata I at the much-publicized ceremony held somewhere last year which became popular.
Finally Nii Addotey Gyata I has a throne for his chiefdom as the chief of all Asante people in Sempe. Strangely the throne is crafted in a snake form and not Gyata, Lion.
The leader of the Anointed Palace Chapel has posted a video of himself seated on the throne on social media.
His caption and music in the background is a dig at some people he tags as ingrates for paying him back with evil despite doing good for them.
SOURCE: www.ghnewslive.com