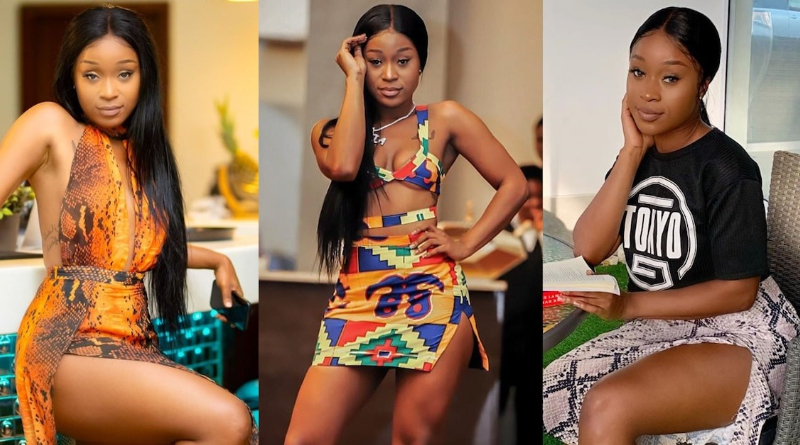 Popular Ghanaian actress, media personality, and socialite Andrea Owusu, also known as Efia Odo, has issued a strong warning to all women about the people they should avoid falling in love with.
Efia Odo just issued this crucial warning in a caption for an online post. She advised all women not to fall in love with any men or guys from Tema in the description of the post. She continues by saying that they will regret it and that other women should borrow her advice.
This information proves very personal and important to her since she subjected her claim to only a particular group of people in a defined locality; as in Tema. However, the main reason she made this momentous caution wasn't disclosed, but we assure you of any update if the actual thing behind this is revealed.
"Dear ladies, never love a nigga from Tema. You'll regret it. Take it from me" she cautioned as seen in the screenshot below.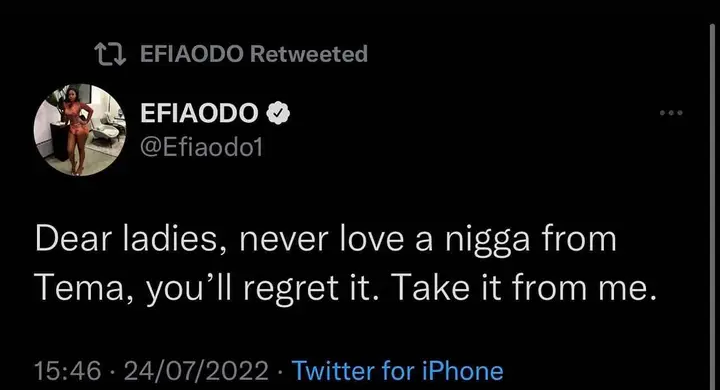 Source: www.ghnewslive.com