Nana Agradaa whose real name is Patricia Oduro is in the news again after it was reported that she has healed a disabled man.
Patricia Oduro is a former fetish priest based in the capital city of Ghana, Accra. She was known to be one of the top people in the country, many were surprised to see her switch from Tradition to Christianity in 2021.
She became popular on television through one of her programs called "Sika Gari", "wodi na etu" and "pocket no dry". Many innocent Ghanaians fell for this scam and lost their money along the way.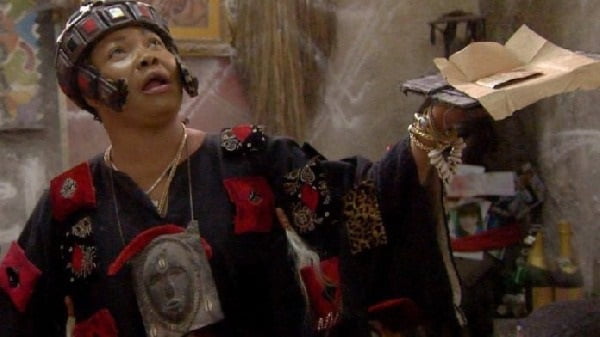 Ghanaians were confused after getting to know that her husband was a devoted man of God and she was a fetish priest. Her husband who is the leader and founder of God's Time Bible Church made it known that he had no problem with his wife being a fetish priest.
Just recently, a video has popped up and Nana Agradaa is seen in the video healing a disabled man.
The man sighted in the video was sitting on the ground and obviously could not walk, the video goes on and Nana Agradaa is seen praying onto the man and commanding him to walk again which sounded like an impossible task for the man.
Nana Agradaa for the 5th time commanded the disabled man to walk and he instantly started getting up from the floor and cheers from the church members filled the air.
Verily, the man who could not walk stood on his feet and started jogging around in the church. Nana Agradaa finally performed a miracle.
She then went on to praise God's name and hand over the microphone to her husband.
Click Here>> https://bityl.co/ANnK