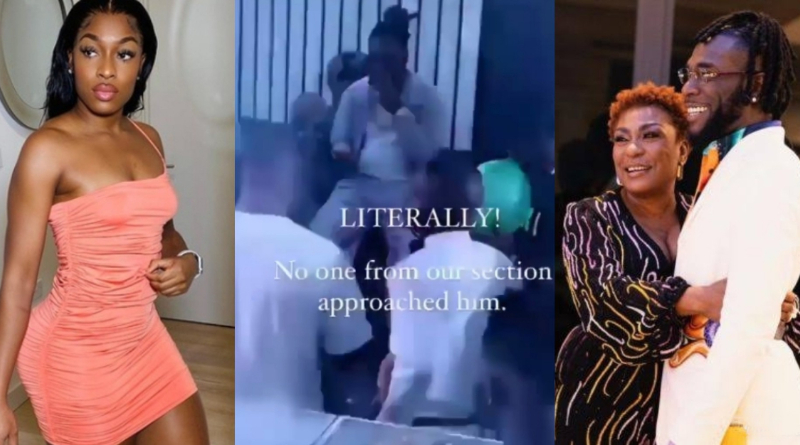 The woman whose partner was shot in the club after an altercation with Burna Boy, a Nigerian Grammy Award-winning singer, has provided video proof of the incident.
In a post on her Instagram account, the lady refuted claims that she approached Burna Boy at the club, saying that no one from her section approached the musician.
She also tallied the rumors that she was slamming Burna Boy because of his wealth.
The married lady added that money is not their problem and if Burna Boy didn't do anything wrong why are people close to him contacting her family to offer them huge money.
She wrote: "Look at where Burna Boy was at the start of the video. The VIP section in the middle of the club with two sections. We were literally opposite each other"
"Literally! No one from our section approach him. This is me clearly in my section with my partner who took this video between"
"We were literally popping bottles, spending money and minding our business. So all the stories being told by goldmine tv are fabricated"
"This is my best friend and m and her husband. Everyone keeps making this about money. Money is not our problem, If you did nothing wrong @burnaboy why were your people contacting us to offer us hush money? Why did your parents visit our parents yesterday?"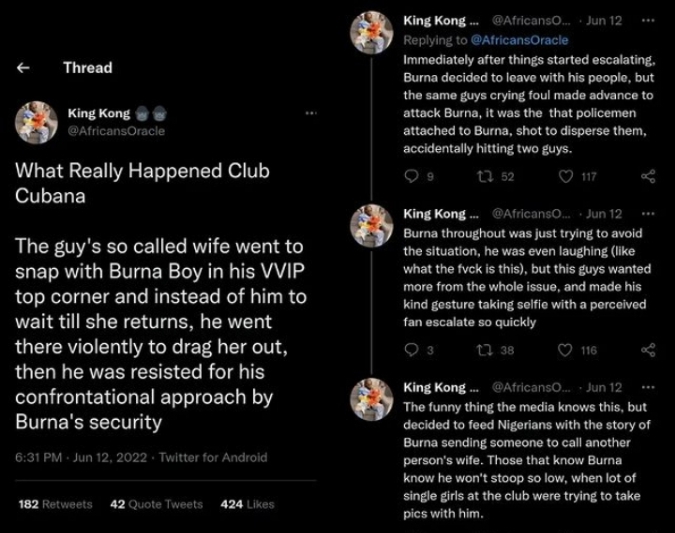 SOURCE: www.ghnewslive.com