On social media, a young man made hints that his wife had cheated on him and that she had done so with his pastor.
He claims that the child he has with his wife resembles his pastor exactly, and he adds that he has some doubts and would like a DNA test to prove them.
In a letter to well-known social media relationship expert Joro Olumofin, he made this clear. Read the following letter;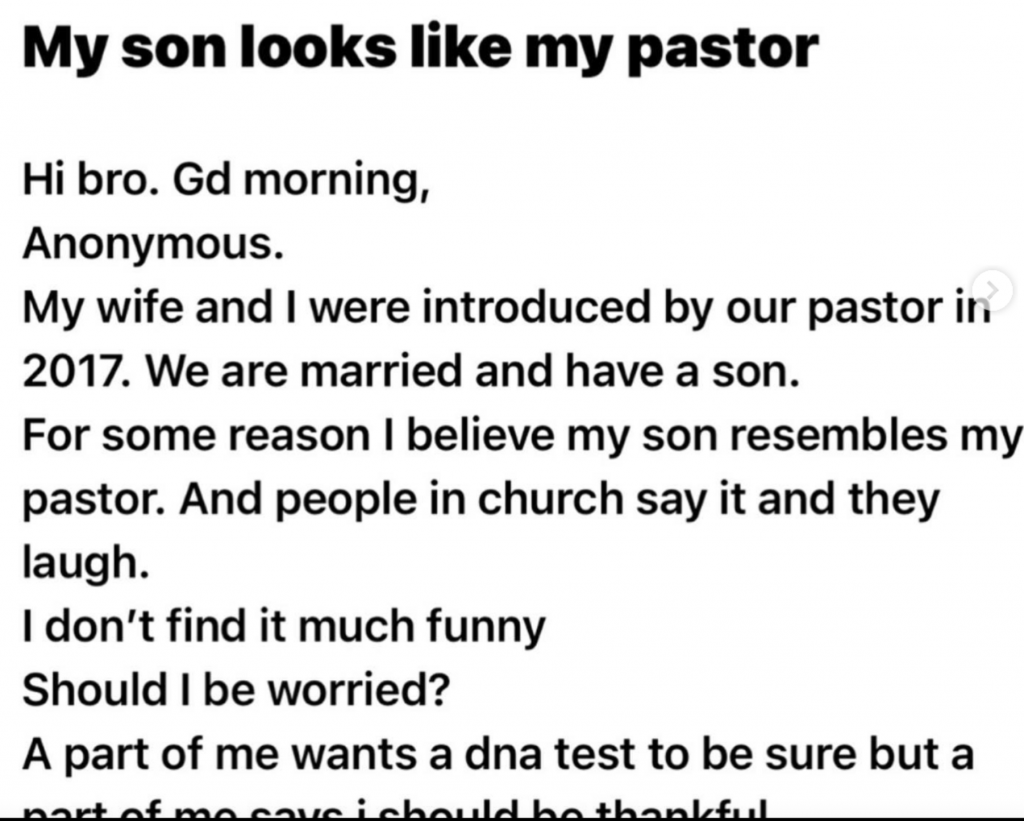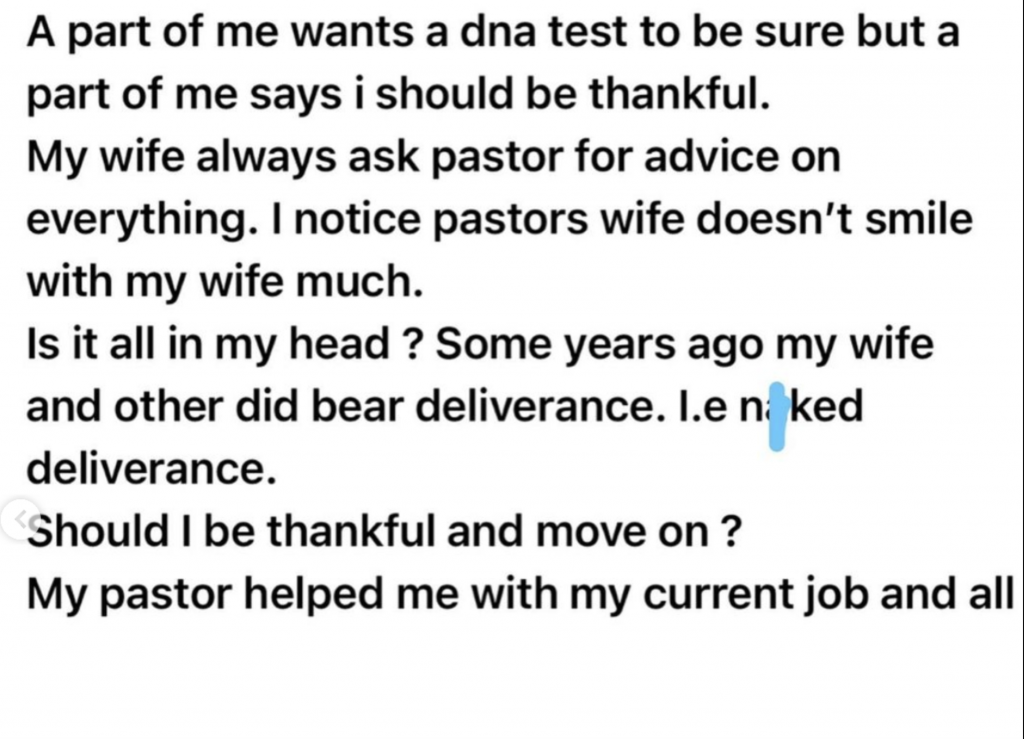 Some reactions from social media users who have seen the letter are;
gylliananthonette – Most Nigerian women worship their pastors more than they worship God and most of them are gullible…Do the DNA test with your full chest
_amahcah – Naked Deliverance? Yoooo!!! Run that child a DNA test ASAP. Which one is naked deliverance? Are they ment?
miraclaire.agu – Secretly go and do DNA test you have the right to be sure it's your child or not.
pacman43554 – God abeg o, who go help oooooo😂😂😂😂😂😂😂😂😂😂😂😂😂😂😂😂😂😂😂😂😂😂😂😂😂😂😂
kingqueenzeee – D job he got for u..is to take care of his son😂😂😂😂😂😂😂😂😂😂😂
vai_king1 – Naked deliverance and helped you with your current job? You allowed your wife to do naked deliverance? These pastors are fooling you guys around here. Go for DNA and leave there church
kebbythabane – Gut feelings are guardian angels, never discredit them
Source: www.ghnewslive.com