A social media user has shared a story of what a female student of the University of Ghana (Legon) did to his friend.
According to this social media user on the popular social media platform, Twitter, his friend has been chatting with this lady only for her to ask for food at a point.
Being a gentleman, the guy asked the lady to order food online, and to his dismay, this girl ordered food worth GHC 1400.
The post reads;
"So my friend was talking to this girl on Legon campus. Two weeks later she called him saying she's hungry. My guy say make she do bolt food then when rider comes, she sends the bill then he pays. Could you imagine the girl bought food summing 1400gh? My guy switched off his phone
This girl kept calling anyone closer to him to get him to pay the bills. Friends in the hostel told us she bought cake and ice creams with a bunch of food. Later she was able to reach my friend. The only question he asked her was..IF IT WAS YOUR MONEY, WOULD YOU ORDER FOOD 1400gh?"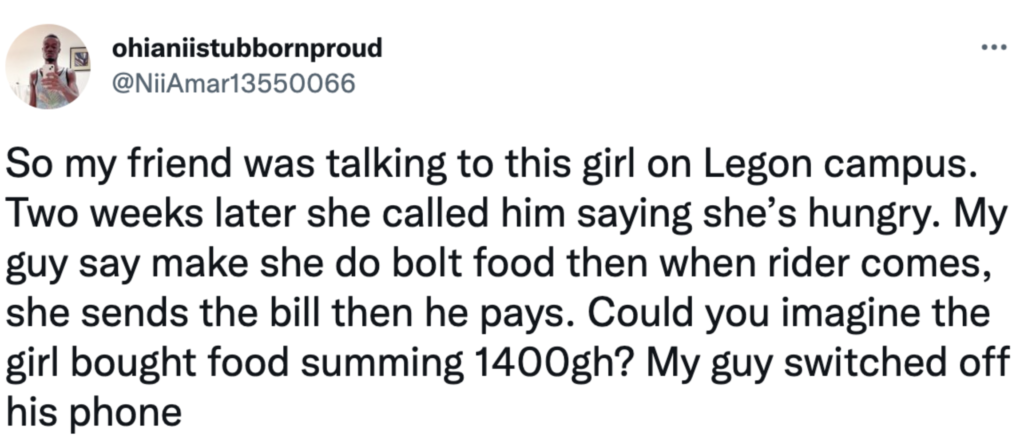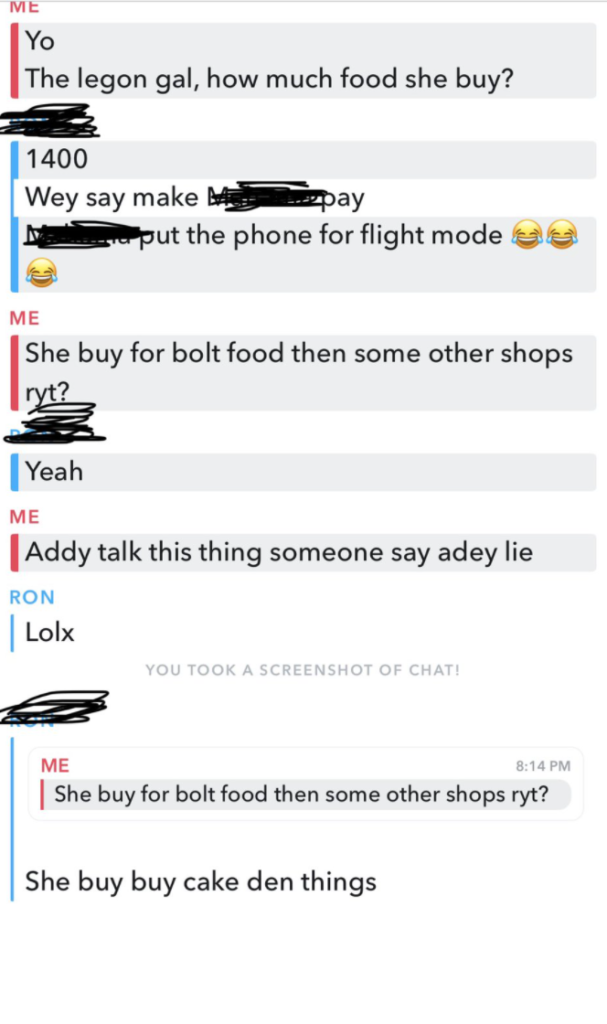 Source: www.ghgossip.com