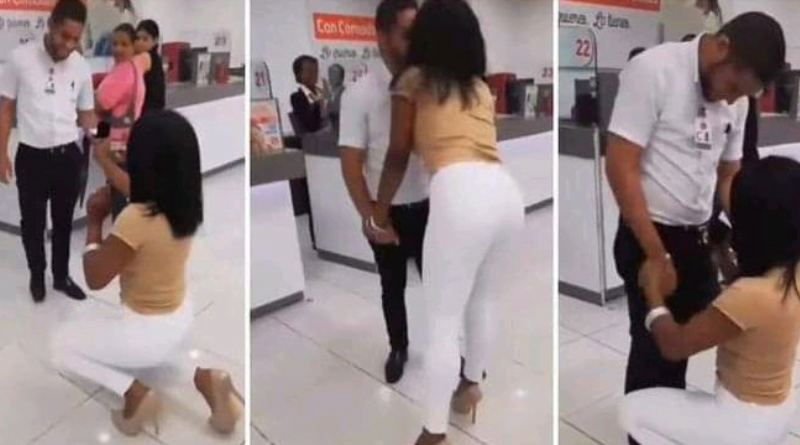 Lady gathers courage to storm her boyfriend's workplace to propose, see what happened.
Netizens online have elicited mixed reactions after seeing this video of a courageous lady who walked into her boyfriend's workplace, went down on one knee, and proposed to him. What happened after sparked reactions from Netizens.
The lady in white trousers and a top matching with her high heels shoes stormed into his boyfriend's workplace and surprised him with a marriage proposal. The man in a white shirt, black trousers, and black shoes looked surprised when his lover went down on her knees.
The man without hesitating stretched his hand and the lady put the ring on his finger. Some men would have felt embarrassed and they would have pulled the lady outside the building to talk about the situation but it was different from this man.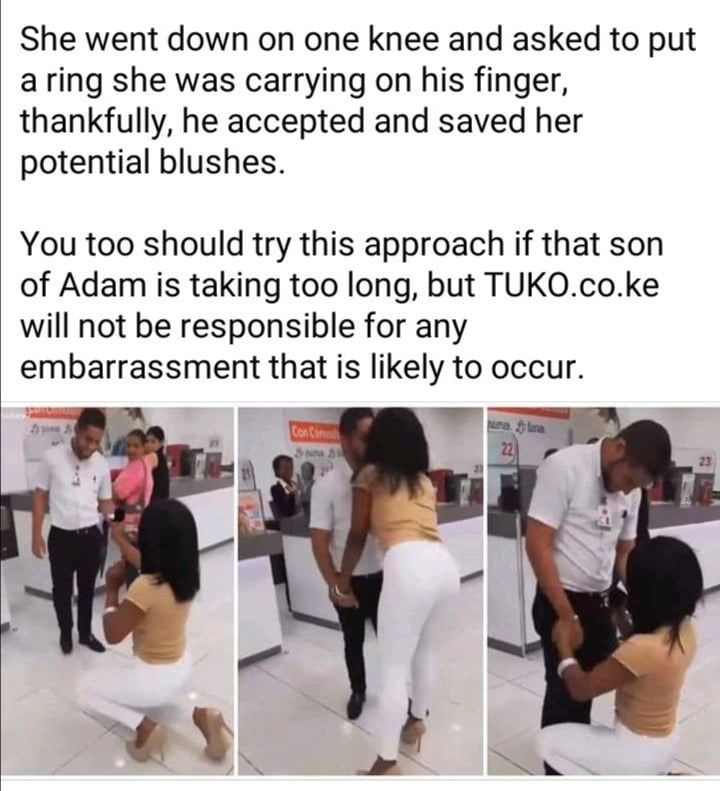 The two lovers shared an emotional moment together after the proposal. Maybe the man delayed to propose and the lady was tired to wait and she decided to take things into her own hands.
Netizens reacted by saying that it seems ladies are taking things into their own hands in 2022.