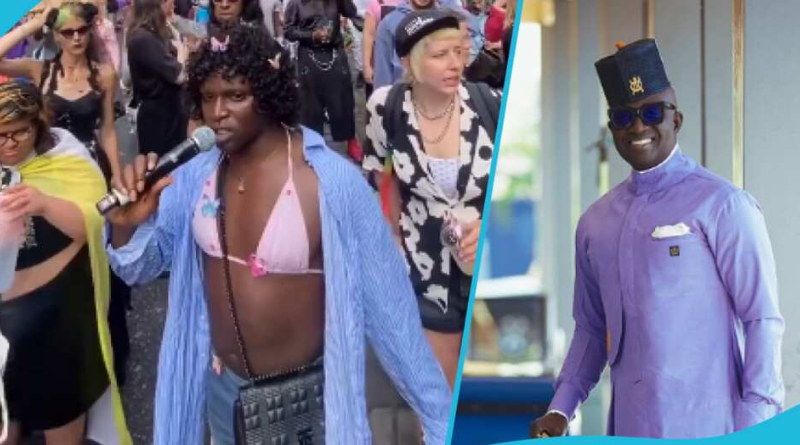 Sadly, Ghanaians have responded to the video showing KKD's son leads an LGBTQ march to support LGBTQ rights in the UK.
The son of KKD openly declared his intention to further the cause of ensuring that LGBTQ people's rights are respected in the viral video.
Speaking privately to the audience, KKD's son explained that the march was organized not just to increase awareness of the LGBTQ community but also to emphasize the idea that people who identify as LGBTQ people have rights and freedoms that should be respected.
READ ALSO: Who Is Lizzo? Interesting Fact About Her.
"The causes that we fight for are the cause that underpins so many of your freedoms. We are beautiful, and we are not going to stop," Kwaku Darkwah Kyei-Darkwah said.
Kwaku Darkwah Kyei-Darkwah stormed the march wearing a wig and brazier with some makeup acting girlish while he spoke.
Netizens who have come across the video have expressed their shock at how the young man-woman is poised to raise the LGBTQ flag.
KKD's son leads an LGBTQ march