KiDi Shares Fatherhood Experience
KiDi Shares Fatherhood Experience: High ranking Ghanaian Afrobeat artist and song writer, Dennis Nana Dwamena, professionally known as KiDi, has brought to light, an unexpected revelation about his cute 5-year-old son, stating that his innocently perceived offspring, called Zayn, has taken a liking to his explicitly released song contents.
The Ghanaian afrobeat artist, turned father, touching on parenthood and his track catalogue, uncovered that for reasons obscure to him, his child relates rather too comfortably with his age censuring tunes.
As per the crowned VGMA Artist of the Year, given the fact that his child can't comprehend the message embedded in his lyrical verses, he generally dances to such melodies with quite a lot of delight and excitement.
Expressing his bewildering reaction, KiDi noted that, "He likes my dirty songs very much, although he cannot grasp what I'm trying to say. Also, his favorite song is the dirtiest song I've ever heard in my life, that is Chris Brown's 'Go Crazy'. It gets worse when he watches the music video. He picks up the remote and always want to go ahead and watch that song."
The Lynx Entertainment record label signee, itemized that he frequently doesn't prevent his child from paying attention to such tunes, explaining further that, he prefers his son to have a free childhood experience at his tender age, and not 'clip his wings'.
"At his age, I think he is enjoying himself and I don't want to clip his wings that much. I just allow him to enjoy himself. There is no rule book to parenting. I'm just taking it day-by-step," he added on.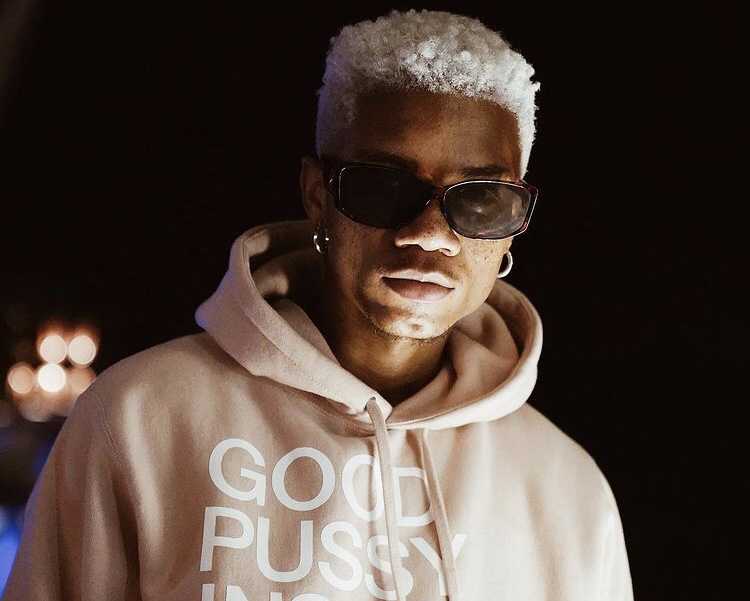 The Ghanaian singer was talking on Hitz FM where he made it plane to Andy Dosty, the host that, "You don't always think about the kids. Sometimes think about the adults too."
KiDi has released another EP named '4Play'. The 4-track record was made available on 23rd September, 2022. KiDi has astonished his fans with a thrilling music video for one of the tracks listed on the EP.
He highlighted fellow significant celebrities such as Nana Ama McBrown and Adjetey Anang in the video for his 'Champagne' track. The visual rendition of the song has attracted over 1.6 million views on YouTube alone, in under 8 days since it's release.
SOURCE: Ghnewslive.com