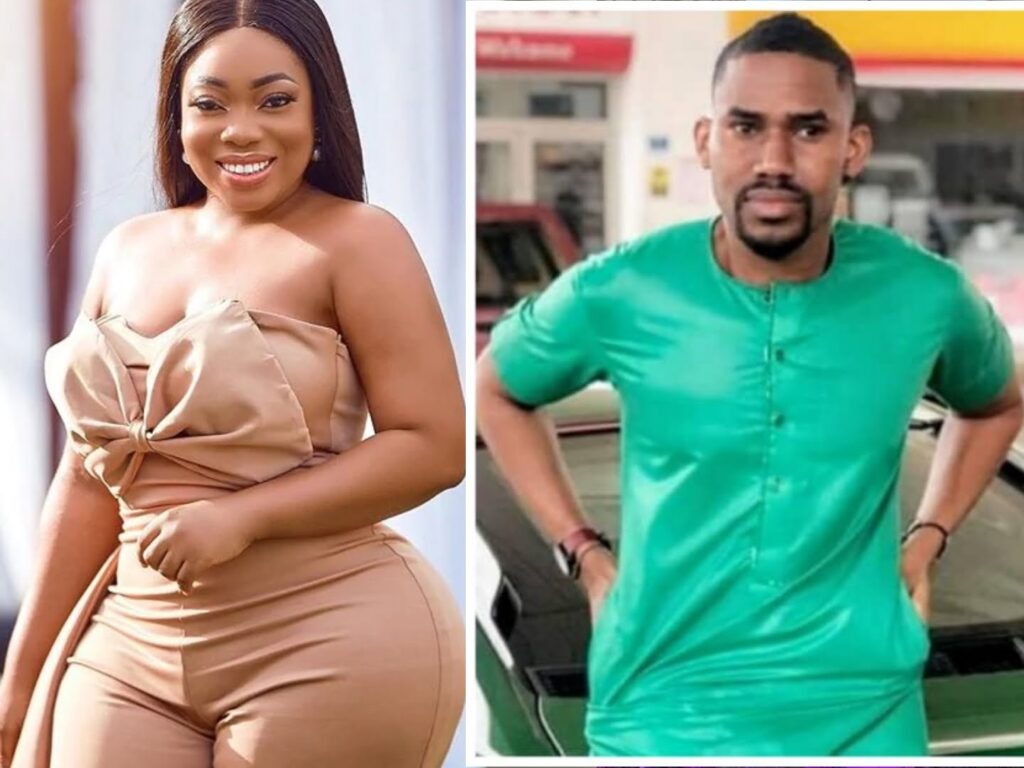 One of the popular millionaires in Ghana, Ibrah One has finally drop an insight into current situation of our very own Moesha Boduong.
Moesha Boduong is not in a good or stable condition mentally, she has been away from social media for some time now, her absence on social media started after a video of her singing in church goes viral, this followed her repentance.
The formar slay queen in another video narrated her past life experiences and showed her regret to most men and women who allegedly rescued her from committing suicide as she wanted to jump from a storey building and end her pain.
Ibrah one in his latest post on instagram stated that Moesha Boduong is mad and her madness is something permanent so no one can bring her back to normal life, not even a powerful man of God.
Ibrah one in the post stated that, Moesha Boduong has lost her senses and it ia forever because she travelled to India dor charms.
Moesha is mad and can never come back to normal again, nobody on earth can bring her back to normal again. This should serve as a warning to some of the slay queens who goes to India for Charms. #Ibrahone"