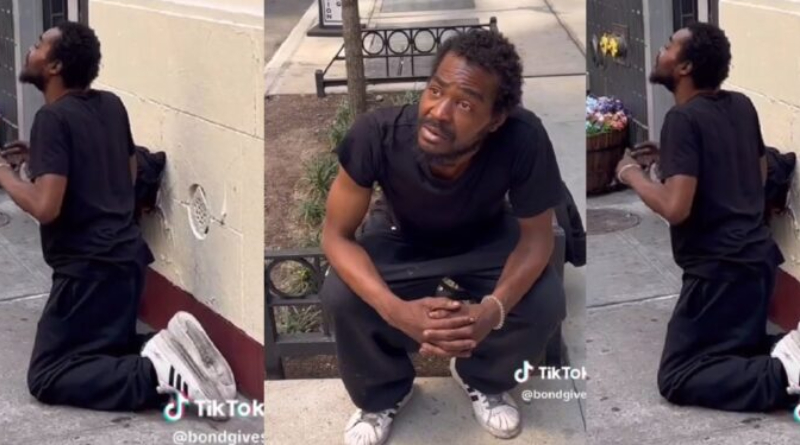 An African American guy described with regret how his lover's infidelity made him a Homeless man and also to lose everything.
In a popular video, he recounted how their lofty expectations for their marriage's future were dashed by his adultery. The homeless man told a content creator about it, and the creator offered him $500 after hearing about his worst regret in life.
He claimed that once he strayed, he and his fiancée would no longer be able to buy a house, vehicle, and live together as a family.
READ ALSO: Kanayo O. Kanayo Prays For His Son Over LGBTQ As He Relocates To US
The man sobbed as he described his experience and begged everyone to treat women with respect in order to avoid making the same mistakes as him.
He said;
"I say cheating on my girl cos after I cheated on her, I lost everything. So that's my biggest regret right there.
We talked about buying a house, we talked about buying a car, just living the life together but now look at me, I've got nothing, I've lost it. If you got a good girl, just love her and cherish her don't be like me".
Watch the video below,
SOURCE: www.Ghnewslive.com