On November 17th of 2020, Afrimax highlighted the life of a special boy who was born different with a facial appearance closely related to that of a chimpanzee, he was called monkey by many.
Born in 1999, the 21-year-old boy whose facial appearance closely takes after an African chimpanzee or monkey has been a subject of mocking, and bullying and he is always ridiculed by the majority in his village.
The story was taken from the rural areas of Rwanda by Afrimax English detailed that his life from the time f birth is still a mystery to many.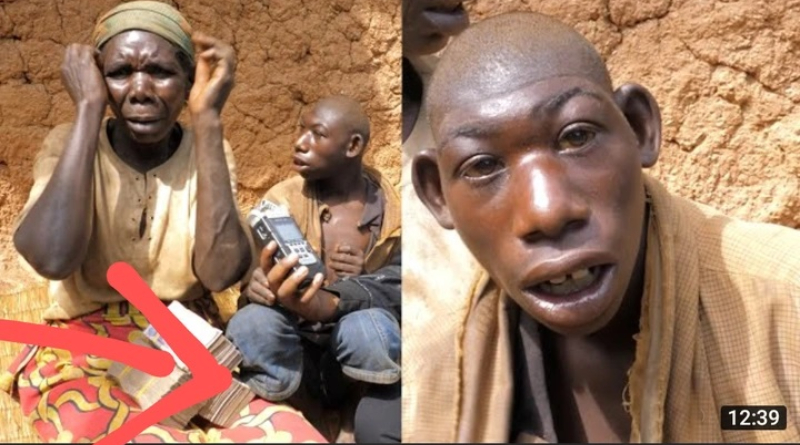 According to his mother, his name is Zanzimana Elly and he was born after his mother and father knelt down before God and asked for a son. They had given birth to 5 other children but they perished one after the other. For the 6th child, they asked God even for 'an abnormal child' so long as he wouldn't die.
21 years later, Elly doesn't speak, his head doesn't support formal education, and likes living in the jungle. His mother even revealed to Afrimax English that he feeds him on grass like an animal and will always have to chase him to bring him home when evening comes.
This story of Elly touched the hearts of many on the internet with some inquiring how they could contact the family to help whenever necessary.
Four weeks later, Afrimax revealed that the story which they uploaded on YouTube changed the life of Elly's mother. Adding that the Kinyarwanda version of the story attracted immediate reaction from Elly's countrymen and they started sending them some money and foodstuffs for daily use.
They were using their neighbor's phones to receive money from well-wishers. Unfortunately, the neighbor's house was broken into by thieves who stole everything including that phone. However, this didn't stop well-wishers who kept sending foodstuffs.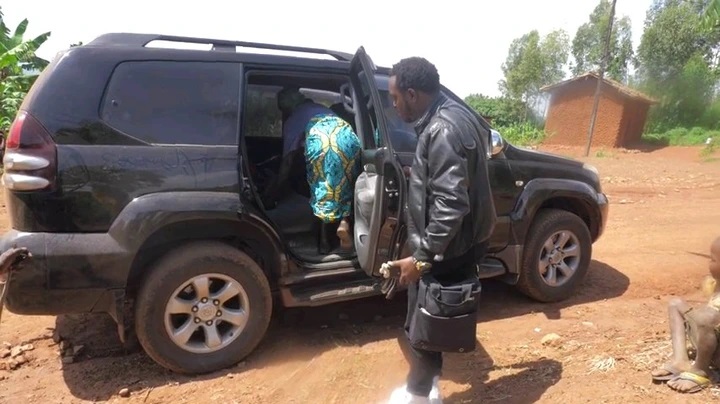 The Afrimax journalist himself had carried some bundles of cash to hand to Ell's mother and when he gave her the cash, she was short of words to express her gratitude. She only thanked him and that God blesses whoever played a part in supporting her and her son.
After that incident of theft, the journalist escorted Elly's mother to the bank and even opened another bank account for her to store the huge sum of money.
In the update video, Afrimax revealed that Elly's mother even received some money from the Netherlands leaving it in the bank for security reasons.
Article by Stephinej (self-media writer)