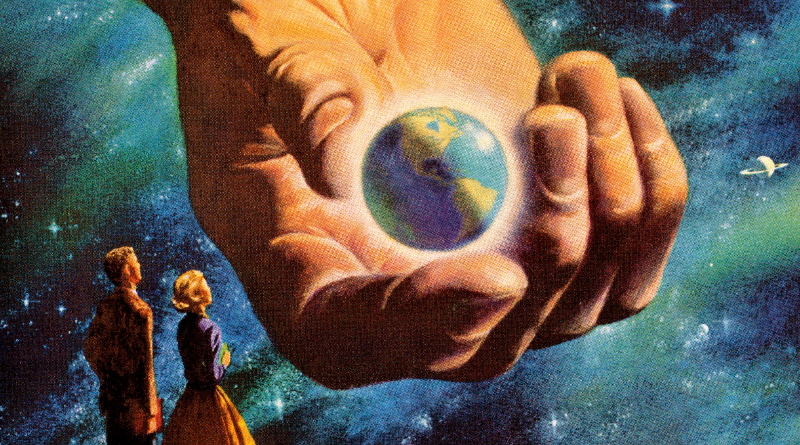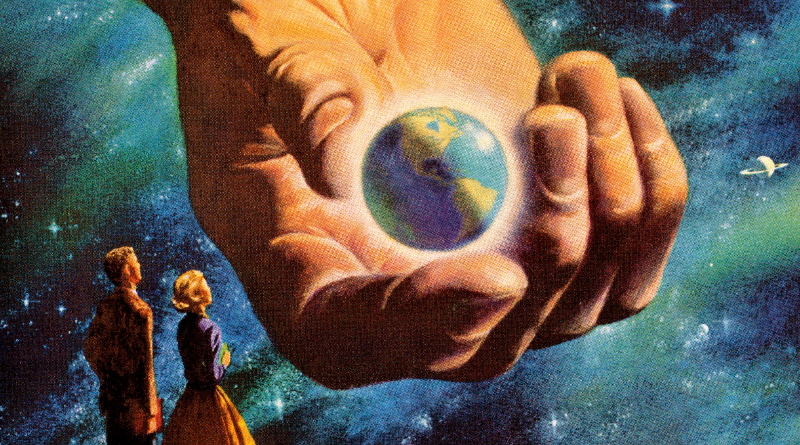 The Lordship of God, sometimes referred to as God's Sovereignty, is the supreme authority over all of His creatures. But this is the main aspect of God's kingdom. It avoids His rule, dominance, and covenantal presence.
Biblical Definition and Context of 'Sovereign'
Nothing in the universe is unknown to God. Everything that occurs both inside and outside the universe is very much known to him. He has complete control and influence over everyone, without any restrictions. These are a few biblical assertions about God;
God is both before and above all things. He is the beginning and the end, the alpha and the omega. Because He is eternal and everywhere, everyone can know Him (Revelation 21:6).
God created all things and holds all things together, both in heaven and on earth, both visible and invisible (Colossians 1:16).
God knows all things past, present, and future. There is no limit to His knowledge, for God knows everything completely before it even happens (Romans 11:33).
God can do all things and accomplish all things. Nothing is too difficult for Him, and He orchestrates and determines everything that is going to happen in your life, in my life, in America, and throughout the world. Whatever He wants to do in the universe, He does, for nothing is impossible with Him (Jeremiah 32:17).
God is in control of all things and rules over all things. He has power and authority over nature, earthly kings, history, angels, and demons. Even Satan himself has to ask God's permission before he can act (Psalm 103:19).
If God is Sovereign, Why Pray?
Depending on who hears a Bible verse like Daniel 4:35 may motivate feelings of hope, peace and blessings.
"All the peoples of the earth are regarded as nothing. He does as he pleases with the powers of heaven and the peoples of the earth. No one can hold back his hand or say to him: 'What have you done?'" (Daniel 4:35)
Some hear and understand this verse and believe that God is in charge of all their affairs and thinks that there is nothing to worry about. Some hear this verse and trust that the Lord is in charge and think there is absolutely no need to pray. All in all, God invites and instructs His children to pray in both the Old and New Testaments.
Does God Answer Prayers?
Prayers go with faith. Throughout the pages of the Bible, God has heard and responded to the prayers of his servants. His reasons are to provide a better place for them while they are on earth.
God heard Hannah's prayer for a son (1 Samuel 1:10-11) and responded to her request (1 Samuel 1:19-20).
God heard his enslaved people's cries and provided for their freedom in Exodus 3:7-10.
God heard the Church's prayers for Peter's release from prison and made it happen in Acts 12:1-11.
God's Sovereignty In The Bible
Isaiah 61:1 "The Spirit of the Sovereign LORD is on me, because the LORD has anointed me to proclaim good news to the poor. He has sent me to bind up the brokenhearted, to proclaim freedom for the captives and release from darkness for the prisoners."
Ephesians 1:4-6 "For he chose us in him before the creation of the world to be holy and blameless in his sight. In love he predestined us for adoption to sonship through Jesus Christ, in accordance with his pleasure and will— to the praise of his glorious grace, which he has freely given us in the One he loves."
Isaiah 25:8-9 "He will swallow up death forever. The Sovereign LORD will wipe away the tears from all faces; he will remove his people's disgrace from all the earth. The LORD has spoken. In that day they will say, 'Surely this is our God; we trusted in him, and he saved us. This is the LORD, we trusted in him; let us rejoice and be glad in his salvation.'"
Jeremiah 32:17 "Ah, Sovereign LORD, you have made the heavens and the earth by your great power and outstretched arm. Nothing is too hard for you."
Psalm 121:2 "My help comes from the Lord, the Maker of heaven and earth."
Matthew 19:26 "And looking at them Jesus said to them, 'With man this is impossible, but with God all things are possible.'"
SOURCE: www.ghnewslive.com