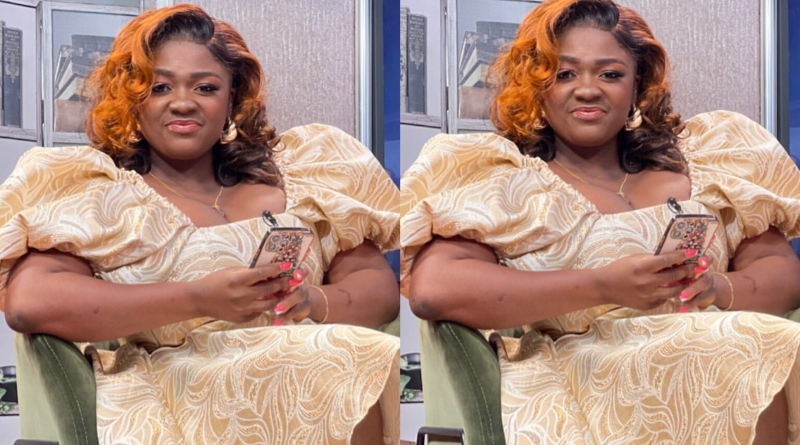 Tracey Boakye has gotten some backlash from Ghanaians after she advised the youth to be careful with married men.
The sole millionaire landlady in East Legon, a Ghanaian actress, Tracey Boakye has advised young women not to make dating married men their ultimate goal and cheer for success.
READ ALSO: Tracey Boakye and her Husband having fun in Paris. Check them out
Dating married guys for their money, in her opinion, damages their homes and ruins their blissful marriage.
Tracey Boakye, who refers to herself as "his only chick"—a moniker she adopted after another celebrity tried to steal her married man—said throwing oneself at married is a bad idea.
Don't date married men, it's not right for someone to get married and toil with her husband only for you to just come in and wreck that home. You can't reap where you did not sow. Don't follow any promiscuous married, you might pay dearly for it.
She went on to task ladies to find their husbands and struggle with him instead of perching with a married man to reap where they haven't sown.
"Look for yours and work hard. If his belief is in support of polygamy, just like the Muslims, then you can be free to marry," she told Abeiku Santana in the latest edition of the celebrity profile show, 'ATUU'.
The actress and producer is a mother of two with different men all rumored to be married. She has never mentioned the names of the father of her kids in any interview and always skips that question when asked.
This has given Ghanaians the power to call Tracey Boakye to first practice what she preaches before advising young girls not to engage in what she did.
>>> Stay with us for more Celebrity news from Ghana and Beyond….
Source: www.ghnewslive.com