Over the weekend, the funeral of the mother of the CEO of Tobinco, Mr. Samuel Amo Tobbin, Deaconess Margaret was held.
The funeral was held in her hometown in Awodua and it has attracted some mind-blowing reactions from social media users who are extremely captivated and mesmerized considering the activities that were held during the funeral.
Her remains was led by a chariot since she is from a royal family. Check out the photos below;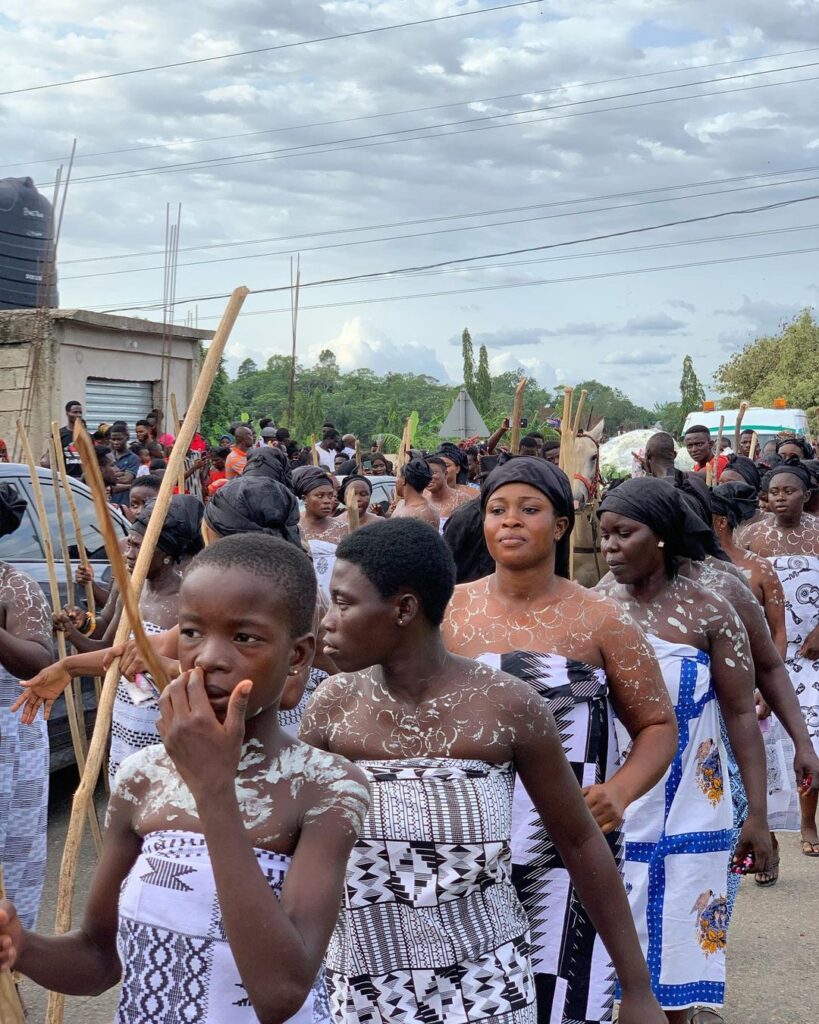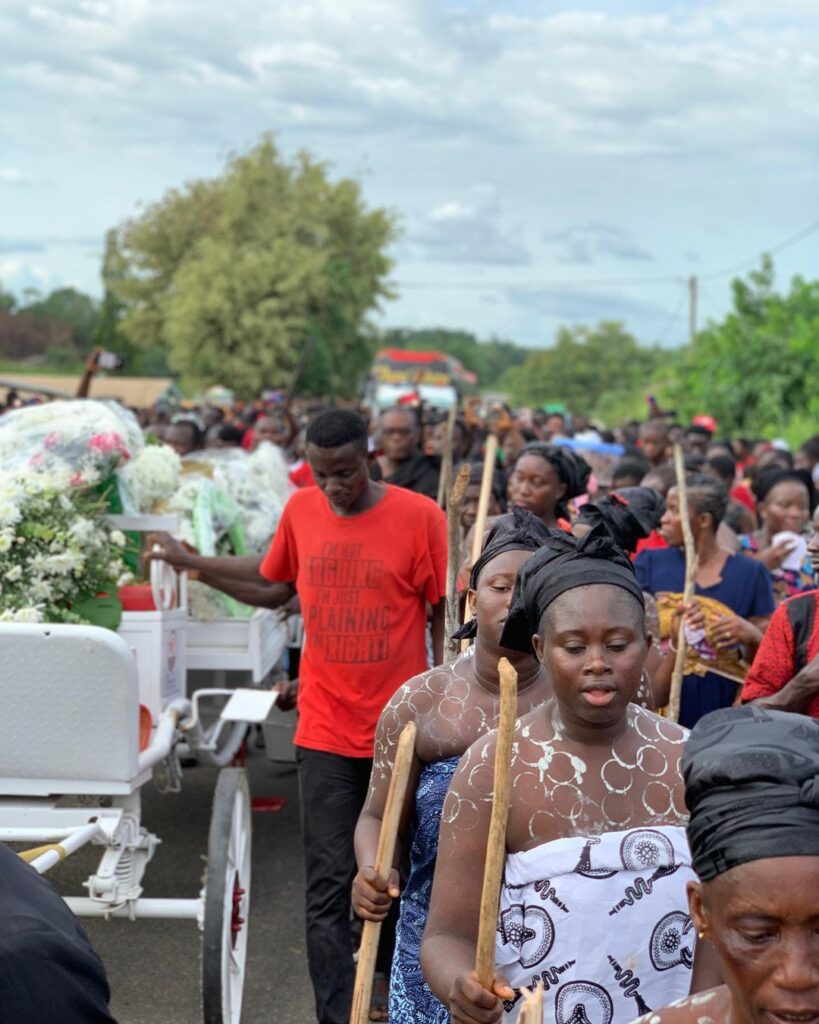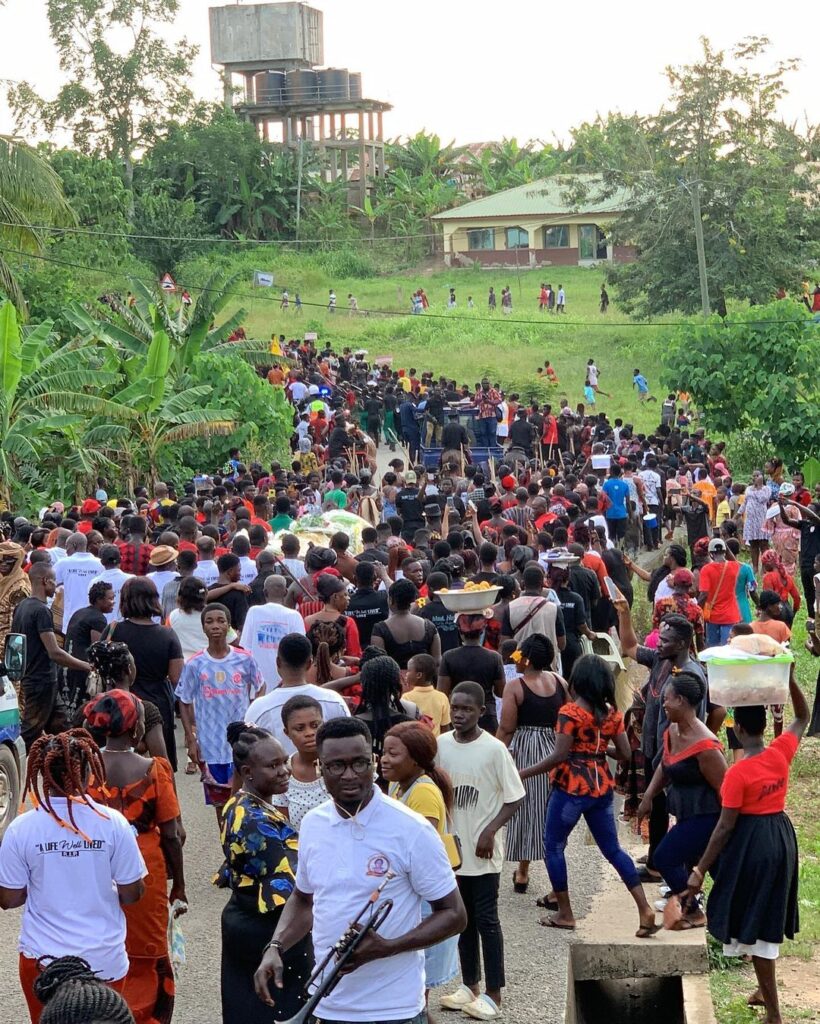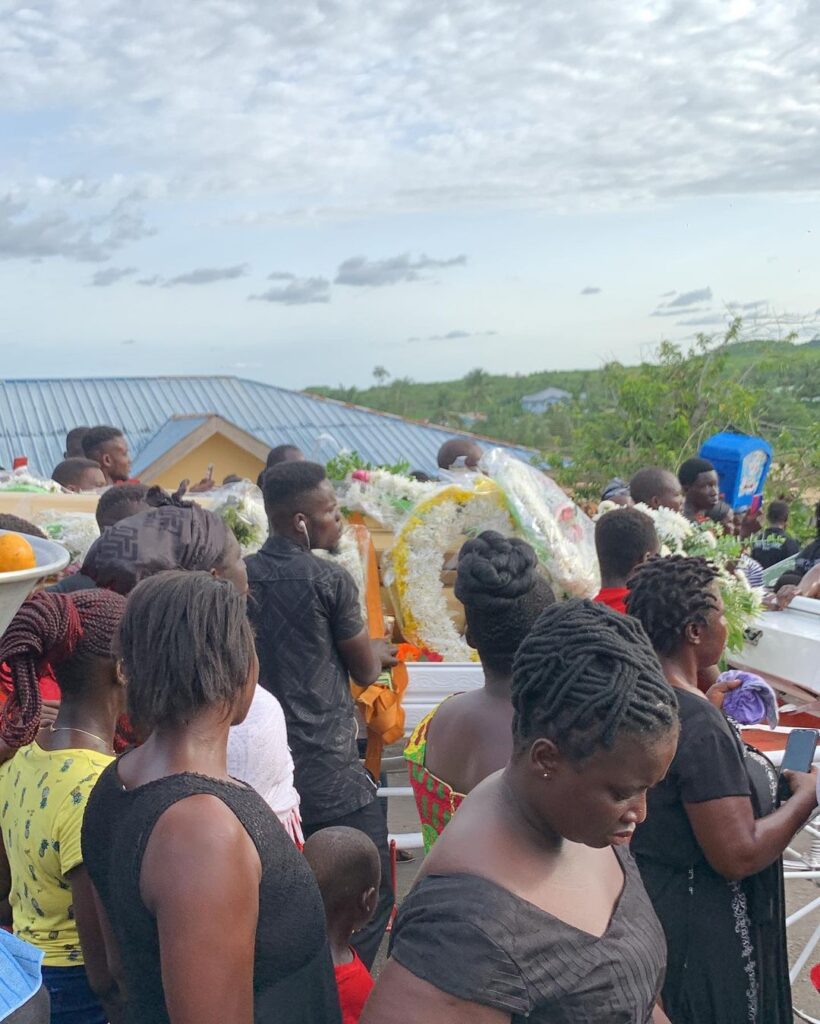 In other news, the trending news in Ghana for the past few days is the Dubai Porta Potty and it is getting interesting and barbaric. The Porta potty in sex is a concept where men, especially Arabs, invite ladies over and dump all kinds of body wastes on them in exchange for money.
During these ceremonies, these men also the ladies have sex with animals such as dogs, and to some extent, lions. These ladies are mostly paid an amount between $10,000 to $30,000.
Most ladies have come out to reveal what actually happens at these ceremonies and according to one of Ghana's female entertainment critics, Ruthy, some of the ladies sleep with lions and it is all because of money.
Watch her give the account in the video below;
Source: www.ghnewslive.com