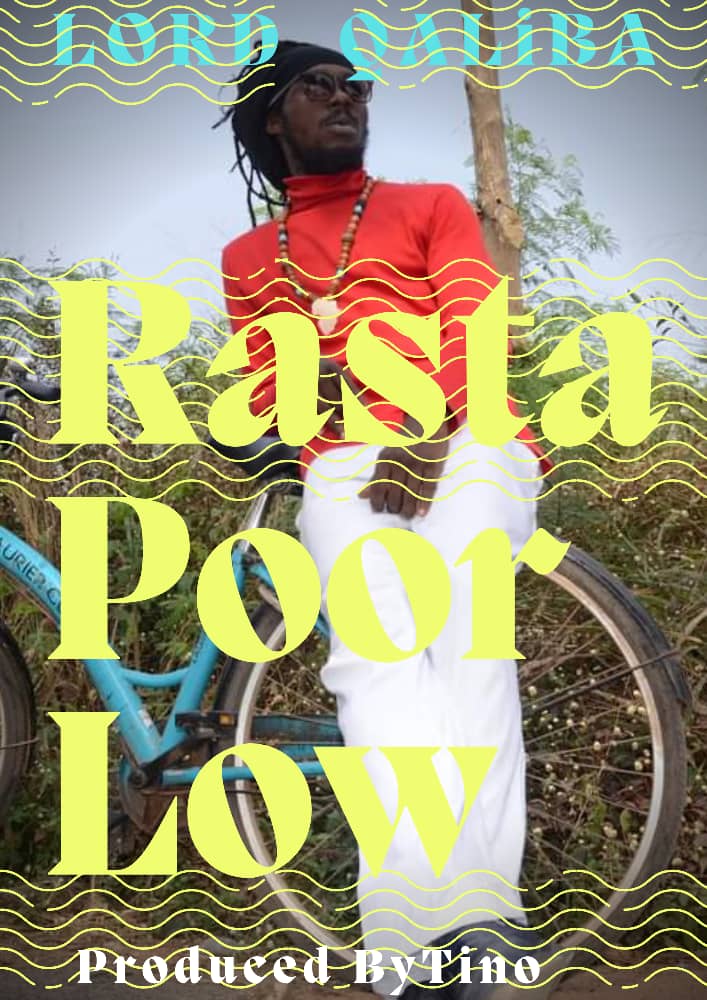 Lord Qaliba Unleashes New Single Dubbed "Rasta Poor Low"
When you actually see people with dreadlocks, wearing Ethiopian colors and listening to Reggae music, you automatically assume that he or she is a typical Rasta.
Rastafari, a religion that was developed in Jamaica in 1930 which is classified as a new religious movement and a social movement by scholars of religion. Rastafari is a religion that is governed by rules and regulations.
Rastafari believe that one should not cut their hair because they believe that is where their strength lies. They also don't consider marijuana as a drug and they don't abuse it as the others do.
Nowadays, you will see people putting on dreadlocks, claiming that they're Rastas but will be breaching the rules and regulations governing the movement.
Sekondi- Takoradi-based musician and therapist Emmanuel Kwesi obrempong Adjei, better known by many as Lord Qaliba is here with a song that preaches about how Fake Rastas live their lives.
Lord Qaliba who's song "mfante fante" which got him on major performing platforms including the KSM show is here with a new song dubbed "Rasta Poor Low".
"Rasta Poor Low" is a song produced by Tino which talks about how to differentiate between a "Fake Rasta" and how a "Real Rasta" lives.