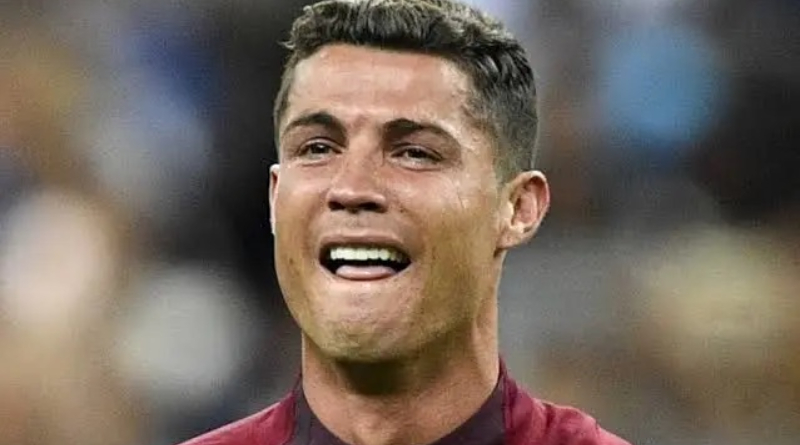 Manchester United superstar, Cristiano Ronaldo posted a poignant message on Monday evening to announce the death of his newborn son. This boy's twin is doing well.
Terrible news for Cristiano Ronaldo. Two days after his hat-trick with Manchester United in the Premier League against Norwich (3-2), the five-time Golden Ball winner is expected to celebrate the birth of twins, a boy, and a girl, with his partner Georgina Rodriguez.
But the Portuguese striker finally announced this Monday evening some very sad news in a message posted on social networks: if the little girl was born, the little boy is dead, it seems on the sidelines of childbirth.
"It is with deep sadness that we have to announce the death of our little boy. It is the greatest pain that parents can feel, wrote the Portuguese in a message posted on Instagram. gives the strength to live this moment with a little hope and happiness."
Cristiano Ronaldo thanks doctors and asks for peace
After the pain of this tragedy, Cristiano Ronaldo and his companion wanted to thank the medical staff for the efforts made to ensure the survival of their boy. The couple also asks journalists and fans to respect their privacy in this terrible ordeal.
Father of four children before the expected arrival of these twins, the 37-year-old Portuguese had himself communicated last October about the pregnancy of the one who has shared his life since 2017. It is once again the couple Cristiano Ronaldo-Georgina Rodriguez who took the lead in announcing the sad news on Monday night.
It is with our deepest sadness we have to announce that our baby boy has passed away. It is the greatest pain that any parent can feel. Only the birth of our baby girl gives us the strength to live this moment with some hope and happiness. We would like to thank the doctors and nurses for all their expert care and support. We are all devastated at this loss and we kindly ask for privacy at this very difficult time. Our baby boy, you are our angel. We will always love you.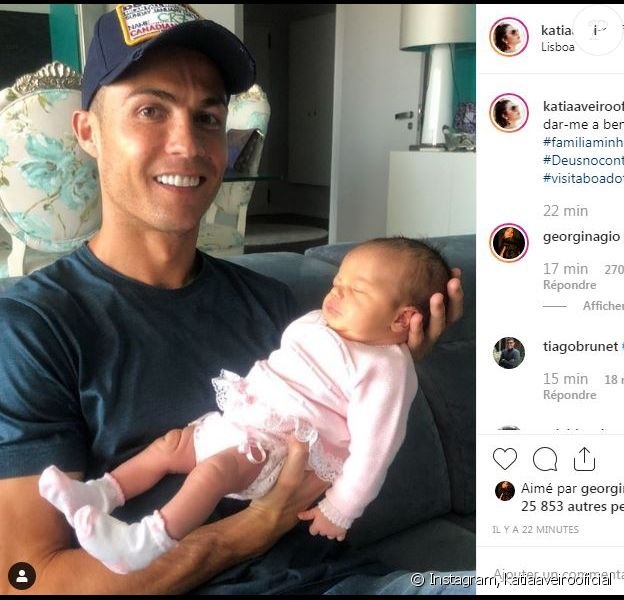 "We would like to thank the doctors and nurses for their care and support, continues Ronaldo. We are devastated by this loss and we ask for respect for our privacy at this difficult time. Baby, you are our angel. We will love you always. Cristiano Ronaldo and Georgina Rodriguez."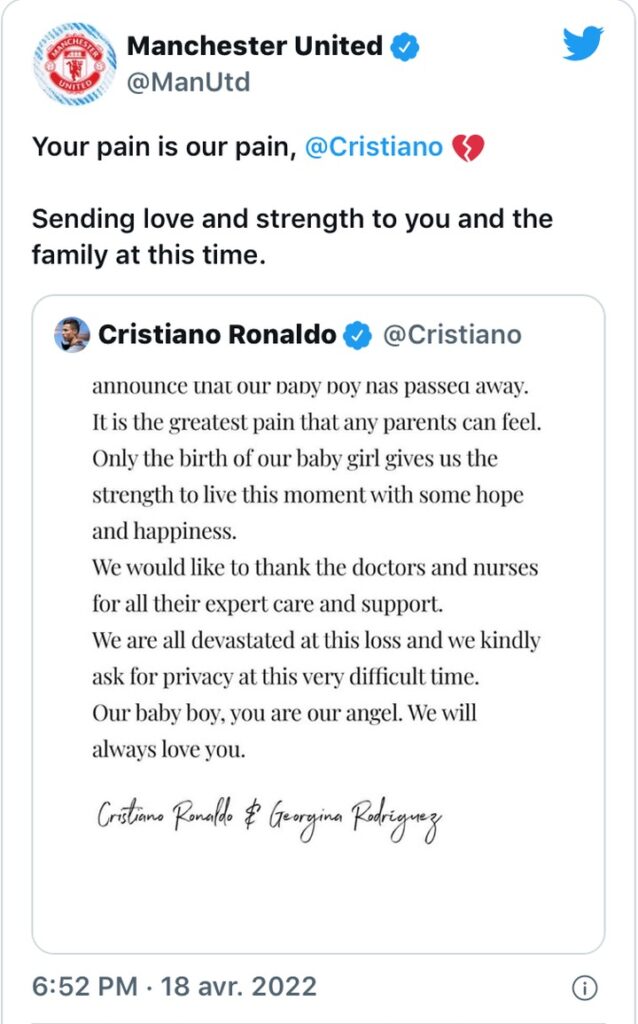 While CR7's presence for Tuesday night's Premier League clash against Manchester United obviously seems compromised, the English club quickly communicated to support their player in this ordeal. "Your pain is our pain, Cristiano, write the Red Devils. We send love and strength to you and your family."
SOURCE: www.ghnewslive.com