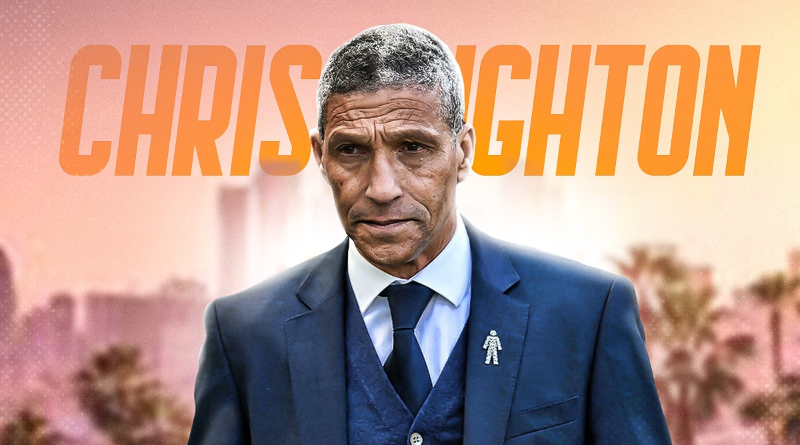 Chris Hughton Biography
Chris Hughton Biography: Christopher William Gerard Hughton (born December 11, 1958) is a professional football manager and former player. He was born in England and played for the Republic of Ireland's national team. He is the current head coach of the Ghana national team.
He is one of the top managers of his time and had a successful start to his coaching career at Newcastle United of the English Premier League. We'll look at Chris Hughton's biography in this post.
Read Also: Chris Hughton Has Been Appointed As The New Black Stars Coach (Details)
EARLY LIFE AND FAMILY
Chris Hughton was born on 11th December 1958 to a Ghanaian father, Willie Hughton, who was then a postman in Forest Gate, London and and his Irish mother Christine, née Bourke. He had his early education at the at St Bonaventure's Catholic School and completed a four-year apprenticeship as a lift engineer before turning professional with Tottenham Hotspur.
His younger brother, Henry Timothy Hughton was also a footballer and played actively for for Crystal Palace, Leyton Orient and Brentford, and also represented Ireland at the U21 level.
Hughton and his wife Cheryl have four children: daughters Carleen and Aisha and sons Leon and Cian. Cian also became a footballer; he began his career with Tottenham Hotspur, represented the Republic of Ireland at the under-21 level, and played in the Football League for Lincoln City.
CLUB CAREER
Chris Hughton first joined Tottenham Hotspur youth academy when he was 13 years old and made his debut for the London-based club at age 20. 
His first contract at the club was signed at the age of 19, which was a part-time contract. However, it was two years later that Chris Hughton signed his first professional contract with the London-based club.
During his time with Tottenham Hotspur, Chris Hughton played in a total of 297 league matches in a total of 13 years. While originally he was playing as a winger in the club, later he turned into a full-back, turning into one of the best in the English league at the time.
Hughton won the 1983/84 UEFA Cup with Tottenham Hotspur, defeating RSC Anderlecht in the final. 
In that season's UEFA Cup campaign, Chris Hughton scored a goal in the First Round 2nd leg match against the Irish club Drogheda United FC. He was able to score another goal for his team, this time in the Second Round 2nd leg, against Feyenoord.
Similarly, Hughton enjoyed success with Spurs in the English Cup with FA Cup titles in 1980/81 against Manchester City and the 1981/82 FA Cup against Queens Park Rangers.
One more final appearance in the FA Cup in 1986/87 resulted in a defeat to Coventry City.
His most successful result with his side in the English Championship was a third-place finish in the 1984/85 and 1986/87 seasons. Following further spells with West Ham United and Brentford FC, he retired from the game in 1993 due to injury at the age of 34.
In a 16-year-long playing career, Chris Hughton appeared in a total of 361 league matches between 1977 and 1993 and as a full-back, scored 12 goals. With 297 of those matches played in the Spurs jersey, thus he has spent almost all of his career in the Tottenham
Hughton was eligible to represent three countries namely Ghana, England and Ireland which he opted to play for his motherland, Ireland. He capped fifty-three times for the Republic of Ireland with a goal to his credit.
At age 30, he took part in the 1988 European Football Championship in Germany with the Irish national team. Although their participation in the tournament led to an early exit in the group stage, the Irish managed a surprising 1:0 victory over the favourites England. The only goal of the game was scored by Ray Hughton in the sixth minute of the match.
The other highlight of his national team career was his participation in the 1990 World Cup in Italy, in which the Ireland team only lost 1-0 to the hosts in the quarter-finals. During the tournament, however, Hughton remained only a backup for Steve Staunton and did not make any appearances.
MANAGERIAL CAREER
Hughton started his managerial career at his boyhood club, Tottenham Hotspur where spent almost a decade as a youth before earning an assistant role at the London based club in 2001.
Hughton joined Spurs as an assistant coach in 2001 and stayed in that position until October 2007, when he and head coach Martin Jol were sacked. He moved to the Newcastle United coaching team in early 2008 and was the interim head coach for a period.
NEWCASTLE UNITED
He became the official head coach of Newcastle at the start of the 2009/10 season. His first match in charge of Newcastle United was the opener of the Championship against West Bromwich Albion, which ended in a 1-1 draw.
Chris was able to clinch his first win as Newcastle coach a week later, in the league game against Reading FC 3-0.
For the next four league matches, Newcastle and Hughton were able to win all of their games, without conceding a single goal and scoring a total of 8 goals. Thus, he had made a flying start to the season.
The first defeat of the season for Chris Hughton came on 16 September 2009, when they lost 2-1 against Ian Holloway's Blackpool FC. Between 24 October 2009 and 5 February 2010, Newcastle United enjoyed an unbeaten run under Chris Hughton in the league.
At the end of the 2009-10 season, Chris Hughton and his team managed to win the championship in the second division of English football with 102 points in a total of 46 matches, achieving a direct promotion to the Premier League.
Chris was named coach of the month four times during the season, which proved his highly successful start to his professional coaching career.
On 16 August 2010, Chris Hughton made his English Premier League debut in the away match against Manchester United of Sir Alex Ferguson, which ended in a 3-0 defeat for them. To everyone's surprise, in their second league match at home against Aston Villa, Newcastle United secured a huge 6-0 win with a goal from Joey Barton and a brace and hat trick by Kevin Nolan and Andy Carroll.
On 22 September 2010, in the Third Round of the EFL Cup, Chris and his team were able to eliminate Carlo Ancelotti's Chelsea with a score of 3-4 at Stamford Bridge. In about twenty minutes, Newcastle managed to score three goals against Chelsea in the first half.
However, in the 65th minute, Patrick van Aanholt scored the first goal of Chelsea. Five minutes later, it was Nicolas Anelka who managed to score another goal for Chelsea. While everyone was expecting the game to finish without any changes in the scoreline, Nicolas Anelka another goal in the 87th minute.
However, this wasn't the end of the match and Shola Ameobi scored the fourth goal of Newcastle with a beautiful header, thus winning the match for his team.
Another highlight of the season under Chris Hughton for Newcastle was their 0-1 win over Arsene Wenger's Arsenal in the Emirates Stadium, which also happened to be his last win on the bench of Newcastle United.
On 7th December 2010, he was unexpectedly dismissed from his post, with Newcastle being eleventh in the 2010/11 Premier League as a promoted side.
BIRMINGHAM CITY
He was appointed as the new manager of Birmingham City in June 2011 and guided his new team to a fourth-place finish in the 2011/12 Football League Championship, but they were knocked out of the play-offs by fifth-placed Blackpool FC.
After winning the League Cup in 2010/11, the second division club was qualified for the UEFA Europa League 2011/12 and made it to the group stage. But the club only finished third behind FC Brugge and Sporting Braga and was knocked out early.
NORWICH CITY
Hughton subsequently stepped down from Birmingham on 7 June 2012 to become manager of Premier League side Norwich City, with whom he finished eleventh in the 2012/13 Premier League and stayed out of the relegation zone. In the following season, however, the club was in danger of relegation and subsequently, he left the club on 6 April 2014.

BRIGHTON & HOVE ALBION
He accepted his next coaching job at the end of December 2014, on this occasion at relegation-threatened second division side Brighton & Hove Albion. Having secured salvation in his first year, he guided Brighton into the 2015/16 Football League Championship play-offs in third place but was eliminated by Sheffield Wednesday in the semi-finals.
In the 2016/17 EFL Championship, he and his team improved on that performance and secured promotion to the Premier League by finishing second in the table. That was followed by a season in the bottom third of the Premier League table in 2017/18, which resulted in the club staying in England's topflight.
With the club in serious danger of relegation at the end of the 2018/19 Premier League campaign due to a drop in performance and narrowly avoiding relegation, the board of directors announced the sacking of their coach on 13 May 2019.
NOTTINGHAM FOREST
After nearly a year and a half away from football, Chris Hughton officially announced his new club, Nottingham Forest, on 6 October 2020. That same day, the ambitious second division club had parted company with their coach Sabri Lamouchi following a poor start with five defeats from their first five games.
On 16 September 20201, he was sacked by club management after failing to win a single match in the first six league games of the new season.
MANAGERIAL STATS (1997-2021)
Since the start of his coaching career as the interim manager of Tottenham in 1997, he has managed his teams in a total of 498 matches and with 195 wins, 139 draws and 164 defeats, he has a win ratio of 39.2 percent as of 12 September 2021.
STYLE OF PLAY
During his time with the Brighton club, namely after being promoted to the English Premier League, in order to save the newly-promoted club in the highest tier of English football, he used a very defensive playing system, while their two primary tactics to score goals was to use set pieces and also the counter-attacks. Brighton played with 4-5-1 that season.
With this system, the two wingers of the team had to drop deep back while defending and this prevented them from launching good counter-attacks.
GOAL CELEBRATION
As a defender, Chris Hughton never scored many goals during his playing days and as such, the famous coach did not have a signature goal celebration and we saw him doing different celebrations after scoring goals.
SALARY
Chris Hughton is on £80,000-month salary as Ghana coach 
Source: Ghnewslive.com