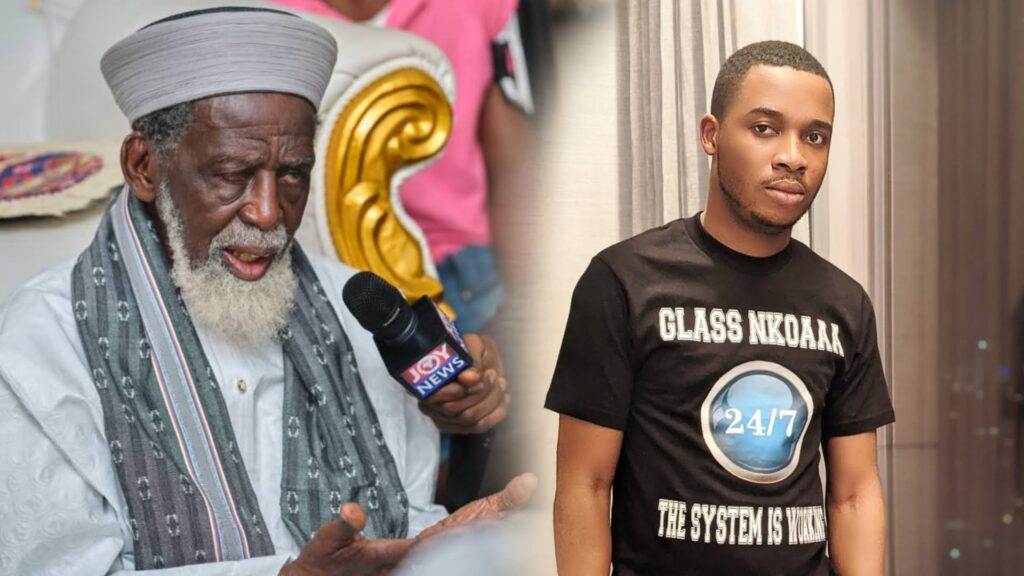 The Youth's President of Ghana, Twene Jonas has blasted the Chief Imam for donating Ghc 50,000 to help build the national cathedral while Zongo communities in Ghana are all in a mess.
Twene Jonas has now become one of the biggest opposition of both two top political parties in Ghana. He has been the one boldly speaking against the wrongdoings of our political leaders who are spending a lot of taxpayer's money without doing what they are supposed to do.
Twene Jonas is now heard all over after his social media page gained massive followers and started attracting so many people whenever he comes online. Many Ghanaians support him for saying the truth and exposing Ghanaians to what they have to enjoy as citizens of Ghana.
Many people have tried to bring Twene Jonas down because he speaks the truth, one of his viral videos was the one he insulted some top chiefs or Kings in Ghana. Many traditional leaders didn't take it cool as Twene Jonas took the bold step and blast Otumfour and his elders.
A man from Ashanti Region took it upon himself and cursed Twene Jonas for insulting the greatest king in the Ashanti Kindom. This particular matter took over a week as many people thought Twene Jonas must apologize for what he said about the Asantehene.
Away from that, in Twene Jonas's latest video which is trending on social media, he made it known that anyone who makes an attempt to pay the contribution fee for the construction of the national cathedral is a Fo0l.
There was soo many rumors in Ghana for the past yet days that, the national Chief Imam has made a donation of Ghc 50,000 to help build the national cathedral. After the news of his donation, many people in the Islamic religion have expressed their disappointment in what the Chief Imam has done.
Now as we all know, the Ghana Youth President didn't sleep over the matter of hearing it, he came on facebook live and rain some insult on the Chief Imam and other leaders in Ghana. His main concern is that there are people suffering in the Zongo communities and the National Chief Imam could have used that money to help solve some problems in our Zongo communities.
Read Also>>>> Siamese twins separated at Korle-Bu in the year 1999 reunite with lead surgeon after 22 years
Watch the full video to understand him well.