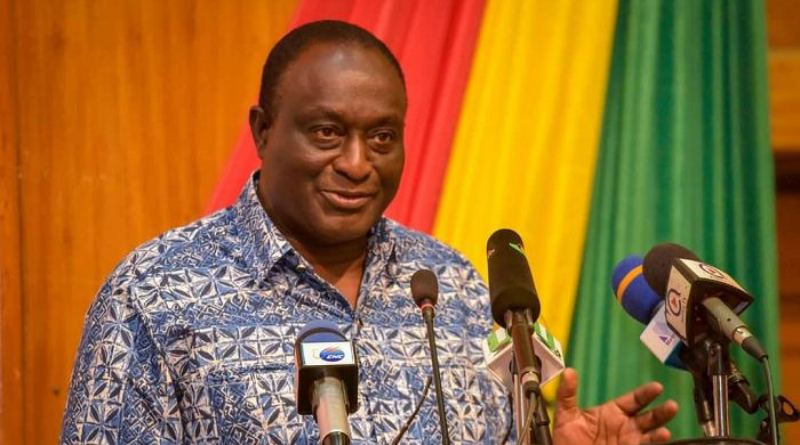 Who is Alan Kyerematen
Alan Kwadwo Kyerematen is a Ghanaian politician and businessman. He is a former Minister of Trade and Industry of Ghana and a former presidential candidate for the New Patriotic Party (NPP) in the 2008 and 2015 presidential primaries. He was also a candidate for the same position in 2017.
Kyerematen was born on October 15, 1952, in Akyem Tafo, in the Eastern Region of Ghana. He completed his secondary education at the Accra Academy and later went on to study at the Kwame Nkrumah University of Science and Technology (KNUST), where he graduated with a Bachelor of Science degree in Mechanical Engineering.
He began his professional career as an engineer at the Volta River Authority (VRA) before moving on to work for the United Nations Development Programme (UNDP) in Ghana. He later left Ghana to work in the United States where he held various positions in the private sector. In 1984, he was appointed the representative of the United Nations Development Programme (UNDP) in Egypt, a post he held until 1988.
Kyerematen returned to Ghana in 1988 and established himself as a businessman. He was appointed as the Minister of Trade and Industry by President John Agyekum Kufuor in 2001. He served in that position until 2007. He also served as the board chairman of the Ghana Investment Promotion Center (GIPC) and Ghana Free Zones Board (GFZB)
Kyerematen has been involved in several controversies throughout his political career, notably his disqualification from the 2008 NPP Presidential primary, and the subsequent legal dispute. However, he remained an influential figure in the party and still is.
He also participates in other public and private boards to date.
Kyerematen has also been active in Ghanaian politics, particularly as a member of the New Patriotic Party (NPP). He has been a candidate for the party's presidential nomination on multiple occasions, including in 2008, 2015, and 2017.
In addition to his work as a businessman and politician, Kyerematen is also a philanthropist, being involved in various charitable activities. He has been involved in the construction of schools and health centers in rural communities in Ghana.
Source: www.Ghnewslive.com