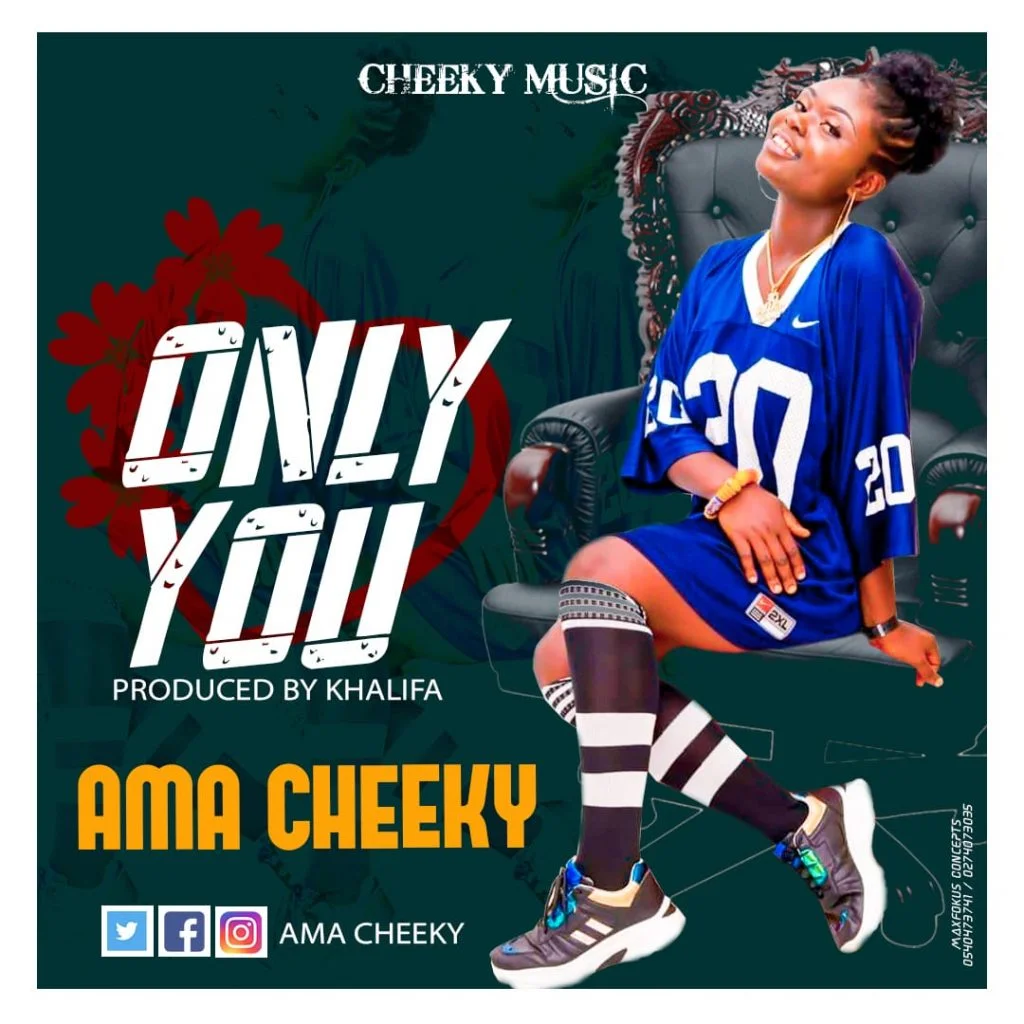 Ama Cheeky –

ONLY U

(Prod. By KhalifaBeatz) Download Full Mp3 Audio
Ama Cheeky is one of the best promising female vocalists in Ghana, she has been a great singer off the music scene in Ghana and now seeking to launch her musical career professionally or commercially.
Ama Cheeky is now out with a brand new song titled Only U this will be one of her first singles at the start of her career, this particular song talks about love, when you listen to the lyrics carefully you can see she is directing this song to a particular person probably the love of her life.
Without wasting much of your time, check the song below. Download, Share and Comment as well.