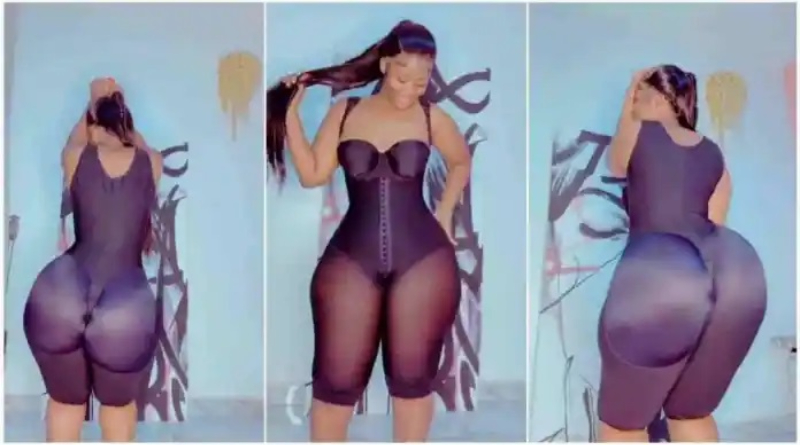 Sheena Gakpe trends again with new video
Ghanaian sensational actress Sheena Gakpe has once again caused a stir on social media after she released a new video showing off her impressive waist-whining skills.
The video, which was posted to Gakpe's Instagram account, shows the actress dancing to a popular song in a vibrant.
READ ALSO: Actress Sheena Gakpe causes a stir on IG with her swimming pool video
In the video, Sheena Gakpe can be seen wearing a tight-fitting outfit as she whines her massive waist in a series of moves that have left fans in awe. The video has garnered hundreds of thousands of views and has been shared widely across social media.
Fans of the actress have praised her for her energy and enthusiasm in the video, with many commenting that she looks beautiful and that her dance moves are impressive.
The video has also sparked a debate about body positivity, with some arguing that Gakpe's confidence and self-expression is inspiring. Others have argued that the video is inappropriate and that it sends the wrong message to young people.
Regardless of the debate, it is clear that the video has made a big impact online, with many people talking about it and sharing it. It remains to be seen what other projects Gakpe will be involved in, but it is clear that she has already made an impression.