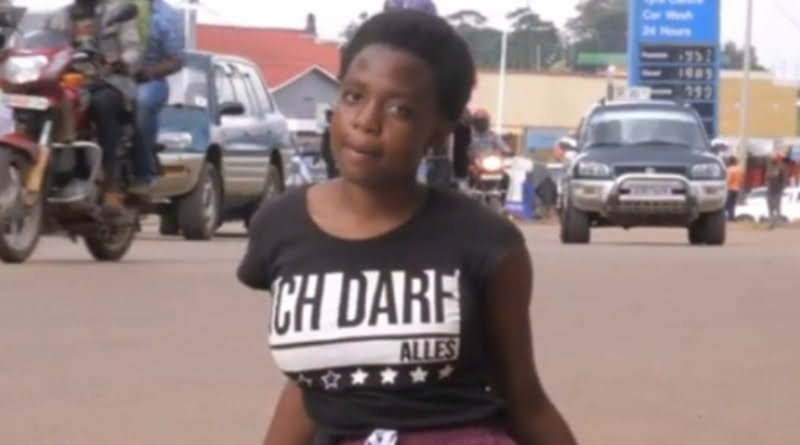 Lady

Narrates

How Her Parents Left Her Due To Her Condition.
There are a lot of challenges in life, but if you are facing this kind of challenge, never allow it to let you down. Anything you have the capability to do, embrace it and do it with love. Marrita is 22 years old who has gone through a lot of challenges when she lost her legs and parents. She claims that it was witchcraft that led to all her problems.
The young lady stays with her grandmother named Mariceana as her parents abandoned her. Marita's parents abandoned her due to her disability, she was not like this but circumstances led to her current condition, this always makes her become jealous of people who are not disabled.
Whenever she sees others doing things she can not do, she becomes jealous and angry because she can't do the same thing. Due to this, she has made up her mind never to forgive her parents.
Maritta was living with her parents during her childhood but when she was three years old, her life changed completely. They lived in a place where people usually practiced witchcraft, although they were afraid but was not having any place to go. Mariceana said she saw how her granddaughter's life turned into a nightmare. One day the girl was playing with her friends but returned home with yellow eyes and a high temperature.
The grandmother said she called for help when she found her granddaughter in that condition, she did not get any help so she took the girl to a nearby hospital. The doctors gave her injections which even made the situation worse. The girl started developing large black spots on her body, she was rushed to the hospital again. She was observed again and told the grandmother that she was suffering from a serious illness.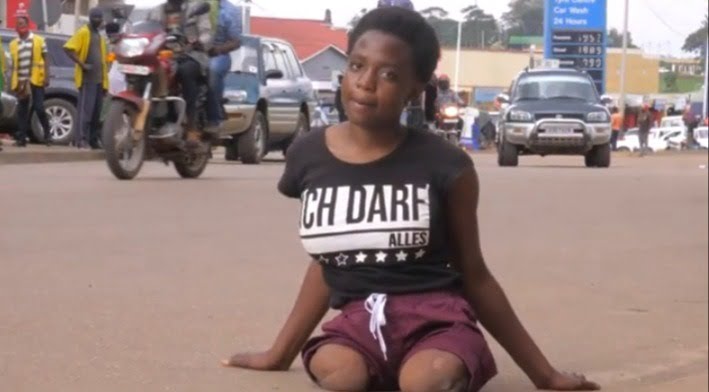 Marrita was transferred to another hospital, she was admitted to the hospital for two weeks but did not recover from the illness. Her body started drying up so the doctors decided to cut off her two legs to avoid spreading the dryness to the other part of the body and it will lead to death.
The grandmother was confused to sign the papers for the operation because she knew what the girl will go through without her legs. Her parents too were in the house fighting and keeps putting the blame on each other for the girl's condition.
They could not stand up for their daughter but broke up, left her, and never came back again. The grandmother signed the papers and there was a successful operation, some few weeks later she was discharged and went home. When Marita grew up, people always points fingers at her and keeps saying a lot of things about her.
Others too laugh at her for the inability to do other things, this made her jealous. She was enrolled in one of the disabled schools which made her a bit happier but up till now she is still angry with her parents and doesn't think she will ever forgive them.