Social media has became one of the platforms where people express their views wherether good or bad, now a lady has arguably made the worst statement about men with no car since the discovery of social media.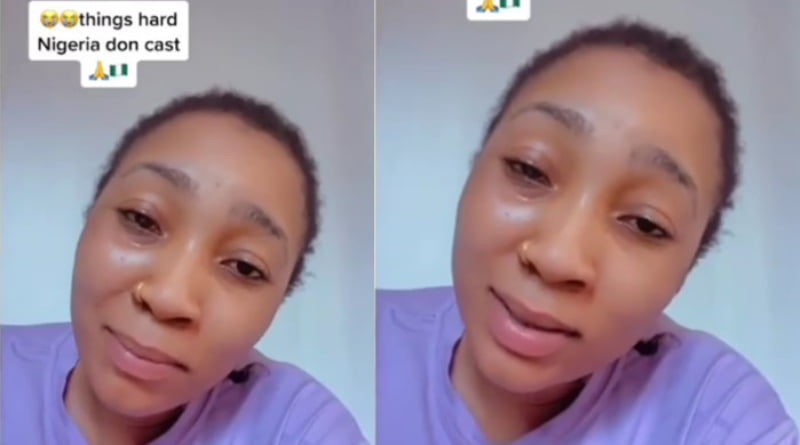 A lady has turned social media upside down with a post she made, according to the lady we are talking about, being in a relationship with a guy who doesn't have a car is not allowed in her life and that will not even happen with her family.
She made it known that if you are a guy in a relationship you should get yourself a car, she described a guy who's in a relationship with a lady but has no car as equal to a non-living thing.
READ ALSO: (VIDEO) Lady Narrates How She Sold Her Womb To Send Her Boyfriend Abroad, And He's Now Married To Her Best Friend
From her statement, the only thing that makes a man a living thing is a car, a good job, and a wealthy life. Anything aside from the aforementioned things makes men non-living things.
Meanwhile, her comment amassed heavy backlash from netizens who got offended.
Read hos post below;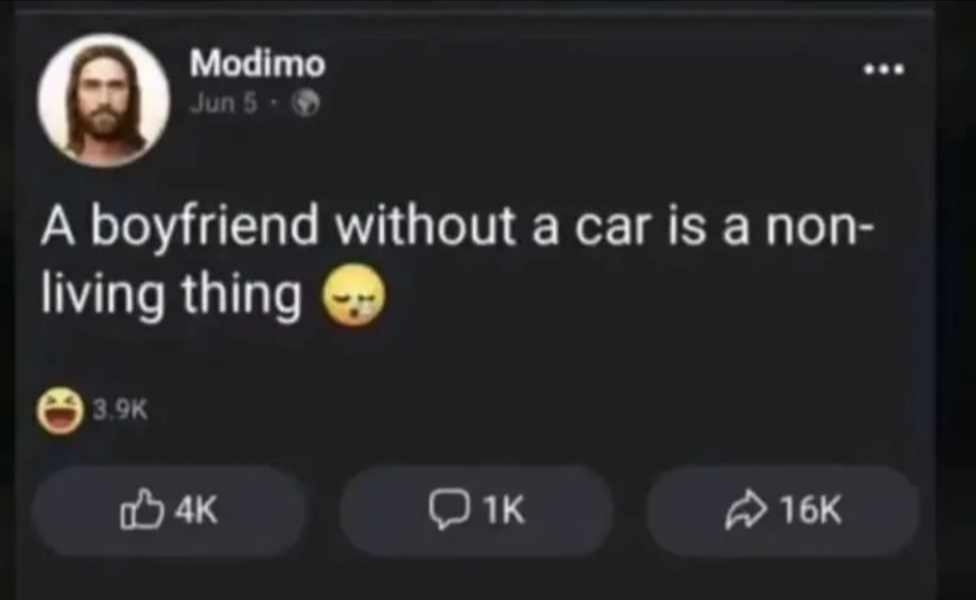 In other news, A very beautiful Nigerian lady has come out to narrate how the boyfriend she sacrificed for paid her with evil.
The Lady we are talking about is a Nigerian, she has been crying all since the day she was betrayed by her own best friend. According to the lady in a short video we saw, she sold her womb to send the guy abroad.
After getting settled, the lady said the guy began uploading photos of a white old woman and when she asked about it, she said the guy told her it's nothing but a mother and son relationship not knowing the old woman is her boyfriend's sugar mummy.
Moving forward, the lady said the guy sized calling and chatting with her and his reasons were that he's been busy and does not make time to be on phone.
Fast forward, the lady said the guy finally summoned the courage to ask her one day that he would want to have children and since she cannot give birth, he's willing to pay back the money she sold her womb.
Just when she thought he was joking, the lady said the guy sent her pictures of him, his newly wedded wife who happens to be her best friend, and three kids.
The lady who could not bear the pains the guy has caused her cried bitterly while narrating her ordeal on social media.
Watch her below;