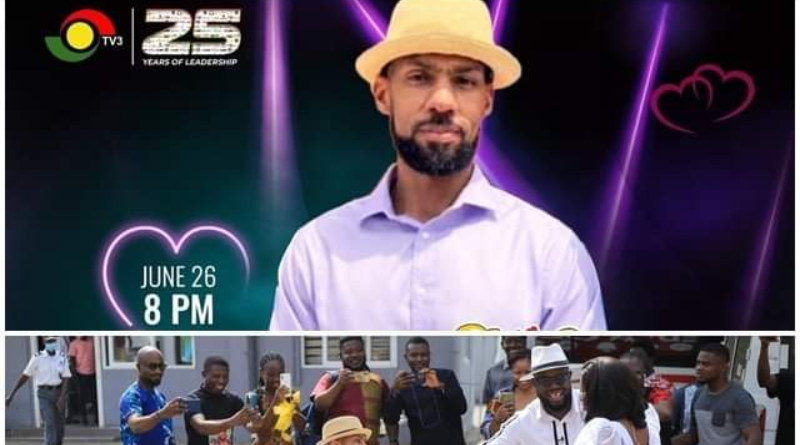 A young man is charged with pursuing women at TV3. He might have wanted one of their lovely women to marry him.
At first, The young man we are talking about attempted to develop a relationship with Berla Mundi, but it failed.
If you recall, on Valentine's Day, this man openly proposed to Berla Mundi and was denied. He stormed TV3 for a different woman yesterday for the second time. He struck it lucky this time and received one on live television.
READ ALSO: VIDEO: Berla Mundi Pranked With A Marriage Proposal On Her Birthday On Live TV
Many people have doubted the genuineness of the man's approach towards TV3 women. While some feel that it's all staged between TV3 and the man, there are those who feel that his search for love is genuine.
Interestingly, the shirt and cup which he wore to propose to Berla Mundi are the same dressing he used to get another woman at the same place.
Does this confirm that the TV3 Date Rush show is all fake and staged? Well, what do you think? Check out the photo below. The man who proposed to Berla Mundi is the same man who appeared on the Date Rush show yesterday.
SOURCE: www.ghnewslive.com