H.E Dr. Mahamudu Bawumia, the Vice President of the Republic has admonished the youth in the country not to be afraid of failure when embarking on a venture.
H.E Dr. Mahamudu Bawumia who is the current Vice President of Ghana has given Ghanaians some advice while speaking at an Agricultural Students Career Guidance and Mentorship Dialogue Bootcamp organized by the Agrihouse Foundation.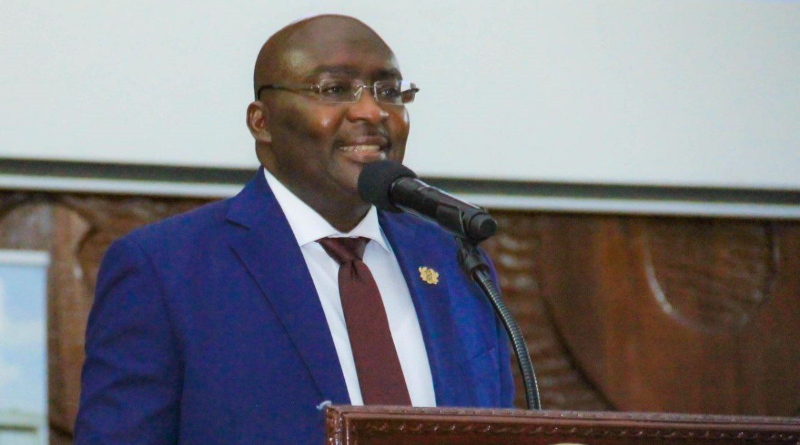 Dr. Mahamudu Bawumia said; "You must not be afraid to fail. Indeed, you will not always be successful. But even in failure, you will learn something, there are lessons to learn,"
Meanwhile, the Vice President has rubbished claims he has lost touch with the economy as head of the economic management team.
READ ALSO: Ghana: Minority members walk out of Parliament during consideration of E-levy Bill
The Minority in Parliament has been asking the Vice President to break his silence on the country's ailing economy which needs better solutions.
Reacting to the claim during a meeting with participants of the Agric Bootcamp Dr. Mahamudu Bawumia said the allegations are false.
According to him, he has been focused on digitalization to build strong pillars to support the country's economy to stand firm.
"Sometimes people say, well, we thought you were an economist, but you're doing so much in IT space. Have you left economics behind? No, no, not at all. In fact, it is because of the economy that I'm focusing on digitizing because without building those pillars, our economy will just not be able to stand on its own feet," Dr. Mahamudu Bawumia shared.
The Vice president continued, "We need to build those pillars to allow all our sectors in the economy to be able to compete and so we decided to address some of the major bottlenecks that businesses face in the Agric sector through digitalization.
SOURCE: www.ghnewslive.com