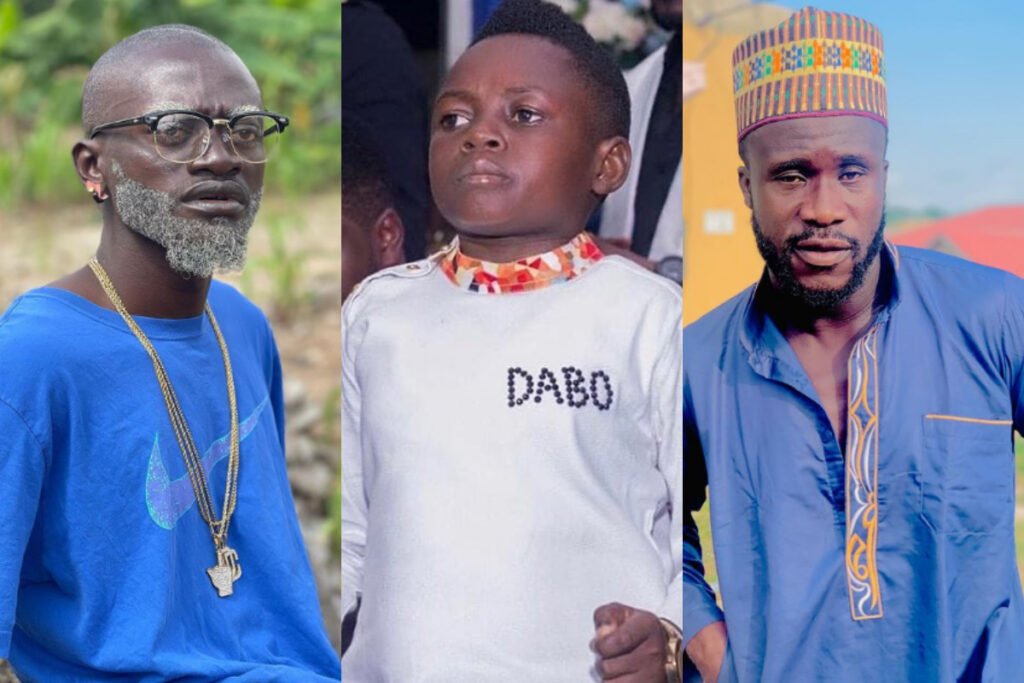 Yaw Dabo has also shared his opinoin about the claims made by Kwadwo Nkansah Lilwin that he is a legend and should not be compared to Ras Nene, aka Dr. Likee.
This whole issue started after Zionfelix asked Kwadwo Nkansah Lilwin why he snubbed Dr. Likee at the just ended opening ceremony of a barbering salon. At the gathering, it was captured on video how Dr. Likee smartly avoided greeting Lilwin making it seem like they have misunderstood.
Zionfelix's question made Lilwin felt that they avoided each other because he sees Dr. Likee as a threat to his career since Dr. Likee is now everybody's favorite in the Kumawood movie industry.
From Lilwin's statement, Dr. Likee is not closer to him in the industry and can never be compared to him because he is a legend and currently the reigning King in the Kumawood movie industry. Lilwin also made a claim that a YouTuber can never match up to him in the movie industry.
Many have shared their views on what Lilwin said and now Yaw Dabo has also said that Kwadwo Nkansah Lilwin must understand that now Dr. Likee is reigning because when it comes to the digital platforms, Dr. Likee is ahead of him, and in this era, you can reach the world better and easier through social media.
READ ALSO >>> Michy – I'm Not Fat Or Slim. I'm Soft & Fluffy
He also made known that Dr. Likee is currently the king of the game or he is on top of the game at the moment and Lilwin must accept reality instead of trying to claim or disprove it with unnecessary explanations.
Dr. Likee cleared everything on an interview with Zionfelix that, there is nothing between him and Lilwin and has also given a tangible explanation for why what happened at the gathering has become the issue.
Watch the video below: