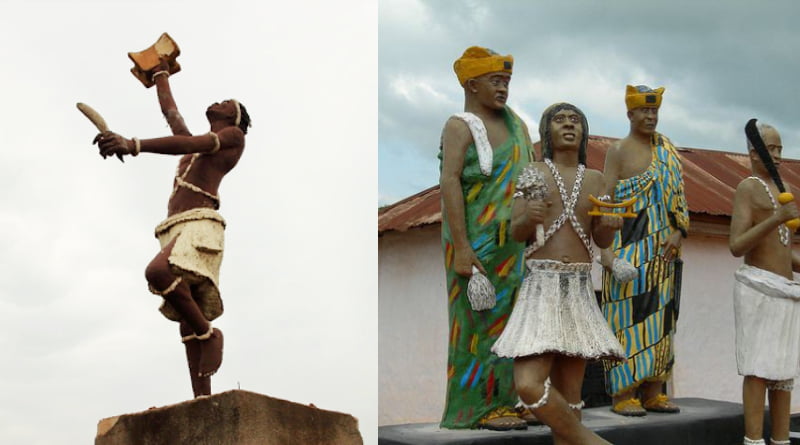 I'm sure you know the story of

Okomfo Anokye

and his Returns after a long time he vanished
Okomfo Anokye, the chief priest of the Ashanti kingdom but was born in Awukugua According to the history of Ashanti and Akuapen Tradition, History says at the day he was born he was holding an Amulet in the right hand which was a mystery and the priest of the people in the Awukuguaa told the parents he will be a great priest so they should good care of him.
Although his parent Ano as the father and Yaa Anubea who's the mother was very afraid of the little priest as prophesied by the chief priest of Awukuguaa.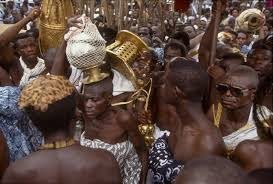 His Real name was Frimpong Manso but The Okomfo Anokye was given to him at a youthful age as he does wonder people will be calling his father as Ano come and see in their native language, see means "Kye "so as the call the father "Ano Kye" so they keep on saying this every day until it became his name.
He became a priest of the Ashanti Kingdome as the Chief of Kumase called Nana Osei Tutu I met him and Anokye became the adviser of the Chief and as he became the Chief of Ashanti he chose Okomfo Anokye to become the chief Priest of the whole of Ashanti Kingdom
He did a lot of wonders, he commanded the golden stool which the Otumfour of Ashanti Kingdom is sitting on now, he plated plantain and harvested it on the first day, He threw a sword to hit the ground and it is believed that till now no one has been able to remove the sword from the ground.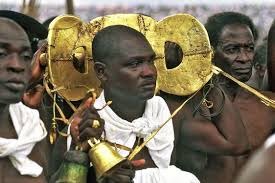 And his death was a mystery as he told the people he will return from death as his body was not found to be buried or they wasn't any funeral for him and still Ashanti people believe he will return and they still waiting for the priest
What else do you know about the great priest?