Nigerian singing genius, Ayodeji Balogun, prevalently known as Wizkid, played out his new single, 'Money and Love', on the Tonight Show with Jimmy Fallon.
Wizkid was the unique guest entertainer on the show, and he didn't disappoint as he gave a dazzling performance of the single.
'Money and Love' is one of the singles on Wizkid's new album project, 'More Love, Less Ego'.
Wizkid's delivery is just the most recent sign of the amazing progress of Nigerian entertainers in terms of entering into the US fan base of music lovers.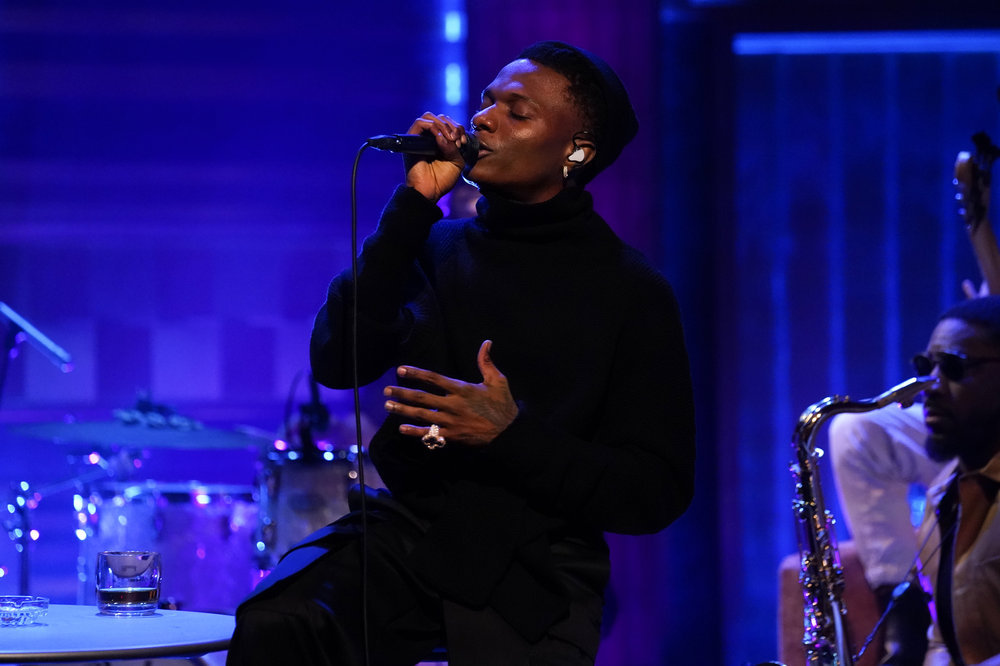 Dissimilar to Ghanaian musicians striving to make an entry into the pool of Nigerian music lovers , Nigerians have effortlessly become amazing at reigning in their country, in Ghana and surprisingly, abroad, especially in the U.S and U.K.
Wizkid, Burna Boy, and Davido are commonly recognized names across the world, quite unlike how it is difficult for an international music lover to be familiar with Stonebwoy, Sarkodie or Shatta Wale.
Not too long ago, Burna Boy had the same appearance on the Tonight Show with Jimmy Fallon, performing his widely known song, 'Last Last', after finishing an interview session with Jimmy.
The Tonight Show, headlining Jimmy Fallon is a NBC talk show, in which actor and comedian Jimmy Fallon, welcomes well known celebrities to give a reflection of insight into their private and professionally driven lives.