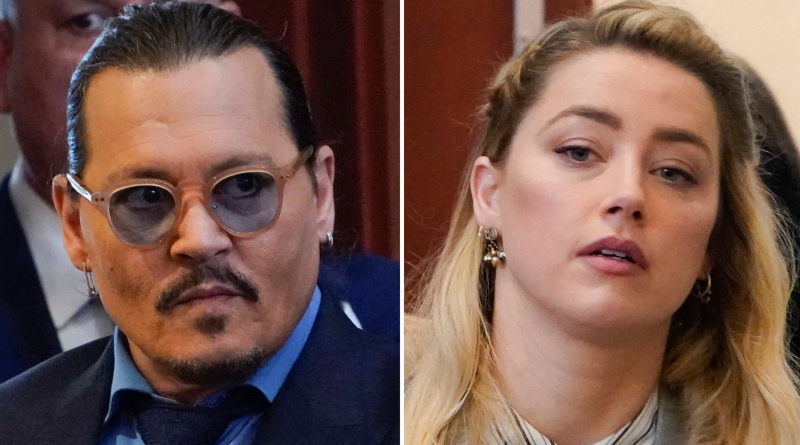 Johnny Deep has won his long legal battle with his wife Amber Heard after a jury found in his favor, ordering Amber to pay him $15 million in damages.
Amber Heard also manufactured charges that Depp abused her before and during their brief marriage.
In the significant verdict, the jury awarded $US15 million ($20.88 million) be paid to Depp, consisting of $US10 million ($13.94 million) for compensatory damages and $US5 million ($6.97 million) for punitive damages.
READ ALSO: In the Johnny Depp vs. Amber Heard trial, what exactly is the jury considering?
However, state law in Virginia caps punitive damages at $US350,000 ($487,795), meaning Depp was ultimately awarded a total sum of $US10.35 million ($14.42 million).
The jury also found that $US2 million ($2.78 million) should be paid to Heard as a result of multiple rulings against each of them.
The verdicts, delivered at about 5.20 am on Thursday AEST, bring an end to a televised trial that Depp had hoped would help restore his reputation, though it turned into a spectacle of a vicious marriage.
9News quoted Heard as saying she is heartbroken by the turn of events, blaming the "disproportionate power, influence and sway of (her) ex-husband" for the result.
"It sets back the clock to a time when a woman who spoke up and spoke out could be publicly shamed and humiliated. It sets back the idea that violence against women is to be taken seriously," she wrote.
"I believe Johnny's attorneys succeeded in getting the jury to overlook the key issue of Freedom of Speech and ignore evidence that was so conclusive that we won in the UK.
"I'm sad I lost this case. But I am sadder still that I seem to have lost a right I thought I had as an American – to speak freely and openly."
Deep on the hand welcomed the judgement wit great relief and quickly extended his appreciation tho the fans who have shown overwhelming support in this trial
"Six years ago, my life, the life of my children, the lives of those closest to me, and also, the lives of the people who for many, many years have supported and believed in me were forever changed," he said.
"All in the blink of an eye. False, very serious and criminal allegations were levied at me via the media, which triggered an endless barrage of hateful content, although no charges were ever brought against me.
"It had already travelled around the world twice within a nanosecond and it had a seismic impact on my life and my career. And six years later, the jury gave me my life back. I am truly humbled."
He said his goal in the trial had been to "reveal the truth" and he now felt "at peace".
SOURCE: www.ghnewslive.com