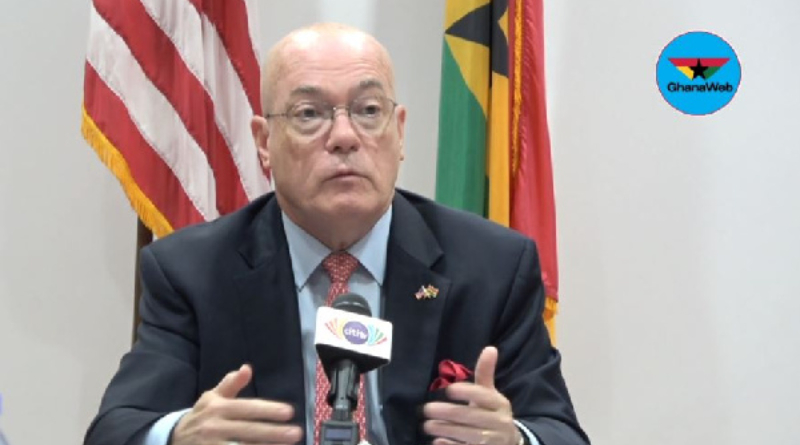 Robert Porter Jackson is a retired American foreign service officer and diplomat. He is a career member of the Senior Foreign Service with the rank of Minister-Counselor.
Robert P. Jackson has recently been captured in an interviewing explaining why most Ghanaian visas are refused by the United States of America (USA) Ambassador. Speaking to a Ghanaian journalist, Robert Porter Jackson said that the first reason is that there are more Ghanaians in the United States than Nigerians, Indians, and Mexicans, among others.
READ ALSO: 'How A Friend Advised My Wife To Divorce Me After I Got Her Visa, Flight Ticket' – Italy-based Ghanaian Man Reveals
This is because each year the American Embassy in Ghana receives over 16,000 applications from Ghanaians who want to travel to the USA. The second reason is that most Ghanaians stayed in the US for more than the years stipulated in their passport. This also makes it difficult for new applicants to get visas.
He also said that there are the rate of Ghanaians facing deportation is high compared to other countries he has mentioned. So if some Ghanaians in the US are facing deportation problems because of a lack of documents and new ones are applying to go to the US, it makes the application of the new ones difficult.
Some Ghanaians after coming across this video said that they don't agree with Robert Porter Jackson. How can the number of Ghanaians in the US be more than Nigerians? According to them, most Nigerians use Ghanaian passports to travel to the US.
They come to Ghana and get a Ghanaian passport because they really that our system here is more corrupt than in their country.
As a result of this, they told Robert Porter Jackson and the US Ambassador to cross-check their data very well. They will find out that what they are saying is the truth.
You can also watch the video through the link below:
Source: www.ghnewslive.com