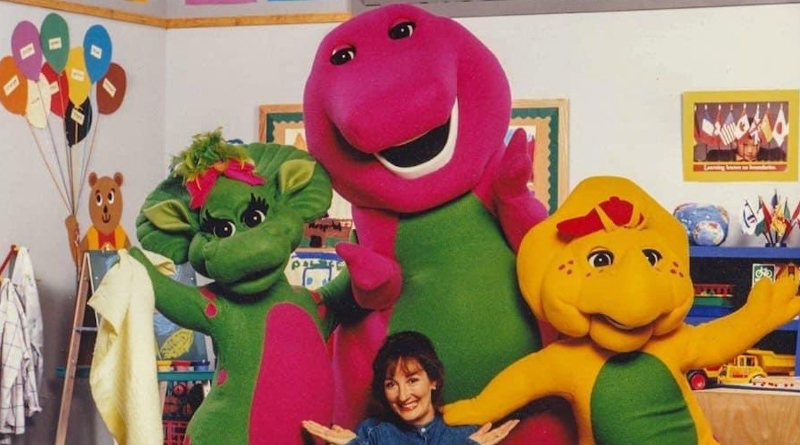 Where Is 'Barney' Creator Sheryl Leach Now
Where Is 'Barney' Creator Sheryl Leach Now: Every streaming site is attempting to capitalize on the docuseries trend these days, but Peacock's latest offering in this category is actually very sad.
I Love You, You Hate Me depicts the evil side of celebrity that accompanied the character Barney's climb to stardom. No, truly, there appears to be a sinister side to Barney the Dinosaur. (It's because of this that we can't have lovely things.)
We were curious about Sheryl Leach, the creator of Barney & Friends. Since Barney, has she produced any more iconic children's characters? How did she handle the criticism against Barney?
Where is 'Barney' creator Sheryl Leach now?
According to Deadline, Sheryl designed Barney to occupy her son Patrick (who was a preschooler at the time). In 1988, she was a schoolteacher in Dallas when she formally designed the kid-friendly dinosaur.
The docuseries I Love You, You Hate Me delves into the startling Barney backlash and how it impacted Sheryl and her family.
Despite the harsh reaction to a harmless purple dinosaur, the now-69-year-old Barney creator has become a passionate philanthropist since Barney's initial popularity boom in the 1990s.
Sheryl co-founded the Shei'rah Foundation, a private organization with the purpose of supporting media initiatives that reflect the human spirit, according to her bio for the Academy for Social Purpose in Responsible Entertainment (for which she serves on the advisory board).
Sheryl received the National Freedoms Foundation award for her efforts with the Shei'rah Foundation. She was the first female recipient of the award since Eleanor Roosevelt.
Sheryl has also been active in various land conservation efforts in Warren, Connecticut, according to her bio. Sheryl also has a farm in South Africa that contributes to the Global White Lion Protection Trust.
Sheryl Leach's son was embroiled in a different kind of controversy.
Remember how Sheryl's kid Patrick first inspired Barney? Let's fast forward to 2013. Patrick was jailed after he shot his neighbor in the chest.
According to People, Patrick claimed that the neighbor in question was trespassing on his property. In 2015, he was sentenced to 15 years in jail after pleading no contest in court.
According to a recent Grunge report from October 2022, the California Department of Corrections Inmate Locator did not reflect Patrick's name was still in the system. Fortunately, the neighbor who was shot survived their injuries.
Does Sheryl Leach have social media?
Sheryl does not appear to have any publicly accessible social media accounts (however, Steve White, one of the Barney & Friends writers, has his own YouTube channel).
SOURCE: Ghnewslive.com