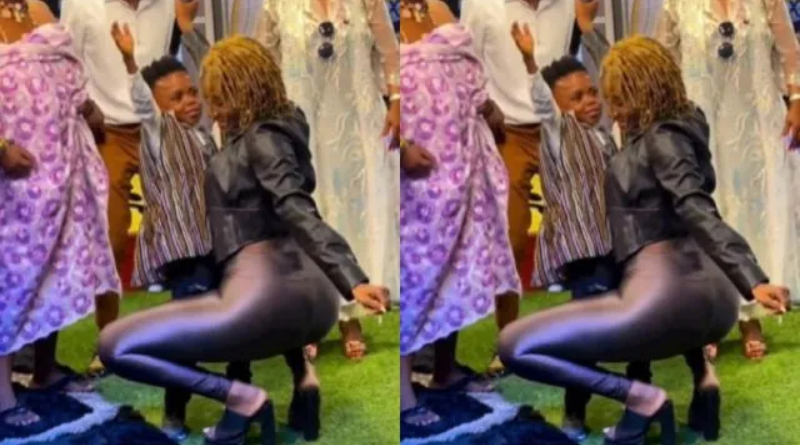 Wendy Shay goes down to Don Little's level with a hot dance live On TV
A video of Wendy Shay dancing right in front of Don Little on UTV's Day With the Stars has subsequently gone viral.
Many Netizens find it impossible to avoid watching scenes from "UTV Day With the Stars" on January 1st since it falls on Fadda Dickson's birthday, the managing director of Despite Groups of Companies.
The program regularly features a wide range of celebrities to delight 'United Television viewers and honor Fadda Dickson.
This year's rendition of the event took place on January 1, 2023, and featured Ghanaian musician Wendy Shay, Don Little, Nana Ama McBrown, Salinko, and Moesha Buduong among others.
During Wendy Shay's performance, she seductively danced with Don Little in the presence of other celebrities. Wendy Shay was performing her song "Masakra ft. Ray James" as she went down to be on the same level as the diminutive actor.
Don Little joyfully stepped onto the dance floor to enjoy the moment with Wendy Shay. After a while, Wendy Shay turned her backside to the actor to grind, but he wasn't paying attention at that moment and missed it.
Watch the video below: